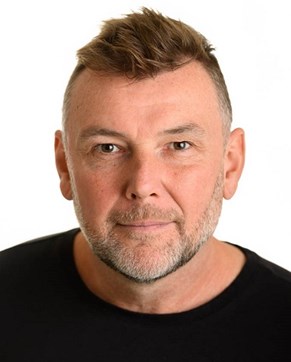 I have been around planning for a long time and whilst my career has been varied and covered a lot of ground, it has never included enforcement, which is often seen as being a separate discipline to many planning activities, and often undertaken by non-planners.
When I was given the chance to shadow an RTPI Planner who is leading the charge for Enforcement Officers in terms of best practice, I jumped at the chance. Also, Hambleton is right next door to me so win-win.
I joined Craig Allison, Enforcement Officer, and Chair of the National Association of Planning Enforcement for a day on the road, hoping to learn more and share best practice.
The day started with a detailed team briefing where we discussed the incoming cases and the route we were going to take.
The source of enforcement complaints is varied and where an alleged breach has taken place there is a need to get out on site to investigate. The range of cases was fascinating from the shear variety of scales and types of case, not all of which were strictly planning matters, which all adds to the workload and in some cases the interest. The briefing was also a chance to catch up with the team and monitor the progress of compliance and respond to any urgent overnight developments or incidents. Fortified by tea we hit the road.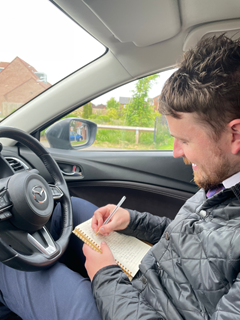 First stop was a showcase of successfully negotiated cases in Stokesley. The town centre of Stokesley is attractive and substantially unspoilt and Craig highlighted the various improvements that has been negotiated – small incremental wins for the quality of the town centre in each case.
Each case, cumulatively and without the important interventions made, would be the first steps in the decline of a high-quality environment. Craig emphasised the importance of the combination of both negotiation and the serving of notices, not always an Enforcement Notice, but also the innovative and confident use of Section 215 Notices.
It was clear from the visit that the positive curation of a historic town centre requires an eye for detail, a pragmatic approach to securing improvements and the confident use of powers.
Next up was the caseload for the day. What a variety of locations and types of breach to investigate. Timing is of course everything and in the case of an unauthorised pavement café causing an obstruction at the time of our visit there were no chairs and no tables outside – definitely one for a revisit when the premises were open. Highlighting the requirement for enforcement to respond to the hours and operations of business, this is more than a nine to five activity, and faced with a variety of businesses this is both an interesting and challenging aspect of the work.
But this is abut more than just buildings. We took a walk along a public footpath to investigate a pond that was being constructed without planning permission, which on the face of it could have taken a variety of forms. It was clear that ambitions of the site owner were more than a small fishpond, a definite case of engineering works on a grand scale!
Elsewhere it was clear that a large rural area such as Hambleton is a challenging context with scattered premises with a wide variety of uses characterising the area. Craig is definitely confident in his approach to long drives, gates and the potential for dogs and confrontation – a cool head and some good tips in terms of leaving the car in the right direction were heeded well.
Overall the day was varied, from seeing barns mid-construction without the necessary bat surveys, to neighbour instigated complaints about site waste on a housing extension in suburbia, each case received the same level of attention and the requisite follow up and feedback planned. A fascinating experience that emphasises the importance of enforcement in the world of planning, with an equal status with policy and development management.
So, what did I learn?
Enforcement is about negotiation and securing better outcomes – working with building and site owners, managing conflict and communicating fairly and clearly.
As a career choice or stage there is a varied workload and a lot to learn and experience in enforcement – if you like being outdoors with a lot of variety this is for you.
The serving of the right notice at the right time can be effective, and the use of Section 215 Notices is a really good way of securing improvements to untidy sites – these are not used enough and their confident application is something we can learn from.
Thanks to Craig and the team at Hambleton District Council for hosting me and showing me the ropes – an unexpectedly engrossing day with much learning and a great snapshot of life in enforcement. Try it, you might like it.