Max Tolley MRTPI is England Policy Officer at RTPI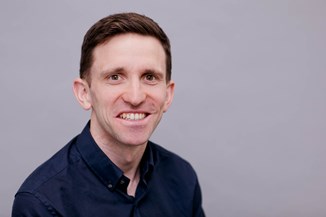 When we tendered for an RTPI research project in May 2021, we asked ourselves, what would a design code focused on tackling the climate and ecological emergencies look like?
Context was provided by publication of the National Model Design Code and revisions to the National Planning Policy Framework in England, mandating the use of codes or guides as a major planning tool in shaping places. Glasgow also hosted COP26 in November 2021. Shortly after the closing of last year's COP, the Committee on Climate Change noted that, "The UK's climate goals have been substantially reset, so the focus moves to delivery and implementation."
Watching these events, we sought to provide practical answers to two questions:
Having declared a climate and ecological emergency, how do you move from recognition to action?
How do we use design codes to respond to these emergencies?
The result was the mock district, site level design codes and report 'Cracking the Code: How design codes can contribute to net-zero and nature's recovery' that we published in partnership with the RSPB. The project was led by planners at independent consultancy LDA Design and supported by data, climate and transport specialists, City Science, and ecologists, BSG Ecology.
Creating design codes that focus nature recovery and net zero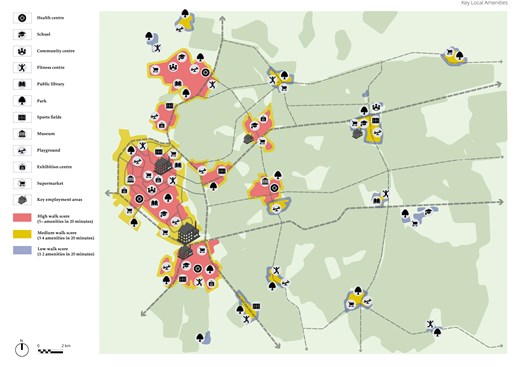 These new codes move beyond previously published government guidance with the analysis and principles focused on nature recovery and net zero rather than on aesthetic design quality. Our codes are intended as just one of several resources a busy practitioner can use when developing their own codes for districts or individual development sites in England.
They are written to recognise a busy, multi-faceted world with multiple demands for development to meet. Codes are therefore best as simple, concise, and illustrated documents with detailed parameters for physical development.
The project was focused on adding value to those working in the built and natural environment and integrating with other planning considerations. Top tips are peppered throughout the guidance.
Points to look out for are how the codes:
Outline core requirements for new development to deliver nature rich neighbourhoods with long term protection and enhancement of ecological resources. 
Include green infrastructure planting principles and a vision that promotes development that brings nature into every street.
Highlight how carbon use should be tracked, that new buildings would need to meet strict standards supporting the net zero targets and the need to use sustainable sources of heat and power.
Whole Life Carbon Assessments should be used at the design and planning application stages. With ongoing monitoring and reporting of energy use and carbon emissions beyond the planning stages.
'Monteshire', an ambitious district
We used a fictional place called 'Monteshire', as an example of a net-zero district by 2040 that could succeed in halting and reversing nature's decline.
Critical success factors were identified with the fictional community to demonstrate good design outcomes and guide detailed design decisions. These included that the district will be a net zero carbon, biodiverse, nature based, connected, distinct, productive, equitable, healthy, and inclusive place.
Based on current trends, the district would achieve net-zero emissions in around 2125 – 75 years later than the UK's legal deadline in 2050.
The starting point for our district was not without its challenges. Only 20% of its energy mix came from sustainable sources. Flooding and pollution incidents were common and having lost a significant proportion of its biodiversity, the district was seen as being nature depleted.
What jumped out to me particularly was how, based on current trends, the district would achieve net-zero emissions in around 2125 – 75 years later than the UK's legal deadline in 2050.
Discussions with stakeholders identified barriers that could frustrate the creation of local design codes of the type produced for this project. These included needing a greater emphasis on climate and nature in the National Model Design Code and encouraging a change of culture to embed climate-positive behaviours.
Sustainable design and development with digital technologies
We included a  chapter on design and technology in the 21st century that explores how the application of ever more sophisticated digital technologies presents an opportunity for a paradigm shift in how to approach sustainable design and development.
One key takeaway covers how design codes will be most effective when they use a digital first approach.  We suggested that local codes should be available in html web format as well as PDFs, to maximise their accessibility and make it easier to update codes as and when required.