Alexandra Webb BSc (Joint Hons) MSc MRTPI is Senior Planning Officer at Eastleigh Borough Council and took part in the RTPI pilot mentoring scheme NURTURE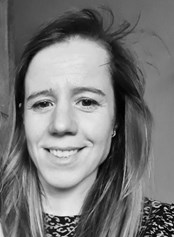 Am I on the right path? This was a question I asked myself at the start of 2021, just after two lockdowns and the anniversary of working 14 years in private practice as a Planning Consultant. I thought I was on the right one, working for a small practice in a beautiful rural location with a strong client base and helpful colleagues.
On one of my regular updates from The Planner, I saw the RTPI were seeking volunteers to apply to take part in a pilot mentor scheme. Why not? I asked myself. Now that my two children were more settled in their preschool/school routine and my working pattern was settling back down again, I felt I could make the time to participate in something other than fee-earning work. I applied online to be a mentee and heard back a few weeks later about my successful application.
During the introduction seminar I was introduced to other planners of a similar age and situation as myself. Following the exhausting years of young children and part-time working it was now time to focus on where our careers where going and what the plan was.
I was surprised to see both men and women feeling the same and it helped to know there were others out there who felt this way. What was obvious from the start was that those who were/had worked for a local planning authority (LPA) appeared to be strides ahead of me, even though experience and time out for parental leave was similar. This left me feeling uncomfortable and a little overwhelmed. However, this was not the time to dwell. The RTPI scheme was the perfect opportunity to explore my options and understand why I was underachieving.
Setting expectations
I was partnered with a mentor who was experienced in both private practice and local authority working and, most importantly, detached from my current work situation. She set out what I should expect from my employer and what I should be doing to move along the competency ladder. I explained my work situation to date and what my options were should I remain working for the practice. We communicated regularly and met virtually on a bi-monthly basis.
Shortly after the first few meetings, my mentor suggested applying for a role at a local authority to bridge the experience gap. Subconsciously I knew this was the challenge I needed; however, I did not want to step away from a role which was familiar and comfortable in the private sector.
I was encouraged to look at the benefits such an opportunity in an LPA could bring, including regular training opportunities and, most importantly, a more structured approach to career development.
I applied to be a Senior Planning Officer at a local authority and although I had experience, I did not meet all the requirements for the role. I had not dealt with major applications, public inquiries, Environmental Impact Assessments (EIAs) or detailed Section 106 preparation and had no experience of managing other members of a team.
Without the mentor scheme I may not have had the courage to move away from my comfort zone.
Change of perspective
My mentor looked over the job description, my CV and the application form and gave me an honest opinion as to whether it would be right for me. She was positive and encouraging and explained that just because I did not have all the necessary experience did not mean I was not capable of the job. We spoke at length prior to the two interviews which took place and I provided feedback afterwards. My application was successful and I started my new role shortly after.
In the space of nine months my mentor was invaluable in helping me change my career path and perspective on planning and roles within the industry. 
Since working for a local authority I have still felt the pressures of deadlines but have had to be answerable to consultees, councillors, and the public for which a different tone and approach is required. I have been allocated a variety of cases and, most importantly, I have refreshed my passion for planning and for shaping and improving places we live, work and enjoy.
New role
In my new role I also mentor others and through the experience of the RTPI Mentor Scheme I have learnt to be on-hand and available to my mentees and be understanding of different personal circumstances and how this can impact our working lives.
Without the mentor scheme I may not have had the courage to move away from my comfort zone. I have learnt that being comfortable will not always lead you to where you want to be. Exploring and experiencing an alternative environment can bring not only new skills but a confidence which will leave you looking forward and beyond as opposed to only what is directly in front of you.
Find out more about the pilot mentoring scheme here.