The RTPI aims to promote a wide variety of views in its blog section. The views expressed by authors are their own and do not necessarily reflect the views of the RTPI.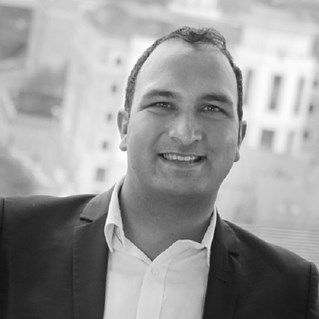 It's been almost eight months since the Placemaking Wales Charter was launched. The reception to the Charter has largely been positive with over 50 organisations already having signed up, including RTPI Cymru, a range of planning and architectural consultancies, local authorities and housebuilders active in Wales.
Similar charters seeking to uphold design quality are well established elsewhere (such as in Cambridgeshire) and are currently being prepared in other regions (such as the West of England) and will likely become more of a feature in the way that we plan, design, deliver and manage places.
Placemaking 'front and centre'
Since the release of the 10th Edition of Planning Policy Wales (PPW) in 2018, placemaking - referenced 77 times in PPW - has been fully embedded into the Welsh planning system. Placemaking continues to be front and centre in both the 11th edition of PPW and in the Welsh Government's Building Better Places document which sets out the Welsh Government's planning policy priorities as part of our recovery from the Covid-19 pandemic. It is also a key part of the recently issued Future Wales publication with specific placemaking policies now set at the national level.
The Placemaking Wales Charter provides a simpler set of principles that can be followed by a wide range of stakeholders. There is no question that the Charter seeks to deliver something I am sure we all want to provide - high quality places for the benefit of the community. As a profession, we are fortunate in that we can help shape and create places. So, what steps can we take to promote the principles in the Charter?
Embracing the principles
Firstly, everyone engaged with planning and design needs to embrace the principles from the outset; they should help inform discussions with landowners and promotion of sites through Local Development Plans. Site selection, collaboration and deliverability is key!
As a profession, planners are well placed to drive the placemaking agenda. Many will have experience of design guidance being ignored or overlooked (such as the low uptake of the Manual for Streets amongst highway engineers). The Charter provides a lever to enable a step change in approach from other professions engaged in design and development.
A reduction in funding for local authority planning teams has seen a loss of capacity and in-house design specialism. Proper resources and training need to be directed to those involved in plan preparation and decision-making to broaden the skills base and engage planning officers and planning committee members with the principles of the Charter.
And finally, as an industry, we should of course not forget – and, indeed, should celebrate - the achievements of previous projects already delivered. The Charter's principles are not altogether new in themselves and more should be done to shout about the benefits that good planning has provided in helping make successful places.
>> Register now for the launch of the Welsh Places Charter on 24 May at 1400 featuring Director of RTPI Cymru Roisin Willmott.