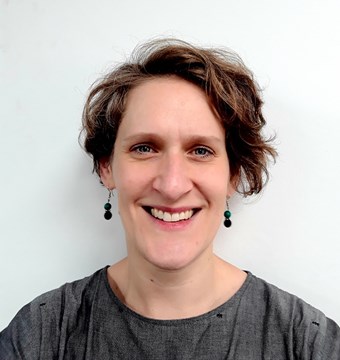 What did you learn about learning during lockdown? Some of you may have reluctantly learnt the entire national curriculum, some of you may have learnt about the art of successful video conferencing and some of you may have learnt that you depend on face-to-face interaction in order to really thrive at work.
Whatever the situation, now is a really good time to reflect on how you learn best, now and in the future, as part of your CPD needs. Depending on your career situation, one of the silver linings of this pandemic has been the amount of free learning that is now available online,  and the RTPI has been at the forefront of providing this for both members and non-members alike. 
As a former teacher and trainer I know that one size doesn't fit all, but that you have to be willing to learn new skills and knowledge otherwise you will be stuck in the last decade or even the last century. Resilience and being able to adapt to change at short notice are key skills in planning that employers value highly. Being in a pandemic really puts the spotlight on successful individuals and organisations.  
So how do we learn best and what options are available?
First it is clear that there is an ever-growing digital divide and those who don't have access to the internet are unable to take full advantage of learning and 'normal life'.  The schools that already had a laptop for every pupil and a secure intranet were able to carry on teaching and learning when lockdown was enforced, while the children who relied on the computer in the public library to do their homework became disenfranchised.
At the other end of the spectrum, the silver surfers who had embraced online shopping were able to guarantee a regular home delivery of food, whilst others didn't know if essential products were on the shelves by the time they got through the supermarket queue. Meanwhile in the world of work, many professionals carried on their day job as normally as possible, while rapidly learning how to use new technologies to keep in touch with colleagues and the wider community.
Enabling those spontaneous interactions to take place, the 'water cooler moment', always takes a bit more effort online, but in my experience, they are always worth it. Even if you are just reconnecting with a colleague you haven't seen for the last six months, it could make a massive difference to them, especially if they live on their own and work in a small team.
Our mental health matters
Our mental health matters, now, more so than ever. As in a face-to-face classroom or a training room, there is always that point online when you reach a critical mass and there are just too many people in a meeting to have an effective discussion, and turn-taking is even more crucial. Add in lag-time for video conferencing and unreliable Wi-Fi, and it is no wonder some of us find these exchanges exhausting. Communication is 70% context and body language, 20% intonation and just 10% the words themselves, so just seeing a head shot online, robs you of some of those non-verbal cues. The same ratio is true of how we learn in the workplace: 70% comes from employees learning through workplace experiences, 20% is enabled by learning directly from others and 10% is propelled by formal training.
All the neuroscience research shows that the best way to teach or train is to employ a variety of techniques that keep people motivated and engaged, be it face-to-face or online. Different people respond to different triggers: some people need the carrot and the stick approach, some people need sequencing and positive reinforcement, while others need the threat of an audit to do their best work, or just want to get on with their own self-study uninterrupted.
Having a blended approach to learning is one that we follow at the Royal Town Planning Institute (RTPI), and in during this pandemic, we have had to re-evaluate everything we do and adapt to change, to continue to support our members during Covid-19. We already have a growing number of bite-sized and longer learning modules on the free website RTPI Learn. We have also converted our regional networking events, the Planner magazine, our larger conferences, our award ceremonies and our one day CPD masterclasses into online versions as well.
What does the future hold?
Post Covid-19, whatever the 'new normal' looks like (if indeed there will ever be one), I am sure that some people who have had a taste of online learning, won't want to return to the face-to-face version. The time out of the office, the cost of travelling and the environmental impact are all compelling reasons to learn online instead. Personally speaking, the clear skies, the increase in wildlife, the decrease in asthma attacks and getting to know my neighbours, were all positive effects of compulsory working from home. 
Others, I know (and myself included), are looking forward to physically reconnecting with people and enjoy the handshake when networking, or the pat on the back when someone has done a good job or the thrill of watching a charismatic speaker and then talking about it with a colleague over an actual cup of tea.
Within RTPI Training, we know from the plethora of requests we get, that what people really want in the long term, is a mixed offering of face-to-face, online, in-house and bespoke training with access to digital resources at the touch of a button wherever they are in the world. This is why we have been offering interactive, online CPD masterclasses since June, with the hope of adding a face-to-face programme next year when it is safe to do so.
We recognise that planning professionals are busy people with limited funds to spend on CPD, so we have made our online masterclasses a half day, live, interactive session online at only half the price, but within a secure online learning platform (Moodle) hosted on RTPI Learn.
Each course is open for three months, where you can interact with other planning professionals and share best practice. Our aim is to engage you with the chosen topic both before and after a live webinar, delivered by an expert trainer, and to create small online communities that are a safe space to learn and reflect and improve. This 'Core CPD 'is one way to meet your CPD requirements and will give you the chance to reflect on how you learn best, what you have learnt during Covid-19 and how you will use this learning to help shape a more tolerant, inclusive society post-lockdown.
We would love to hear your feedback, so try out one of our online masterclasses–you never know what you might learn!
Kathryn Thomson
Kathryn Thomson is the Professional Training Services Manager for RTPI Training, in the Careers, Education and Professional Development team at RTPI.