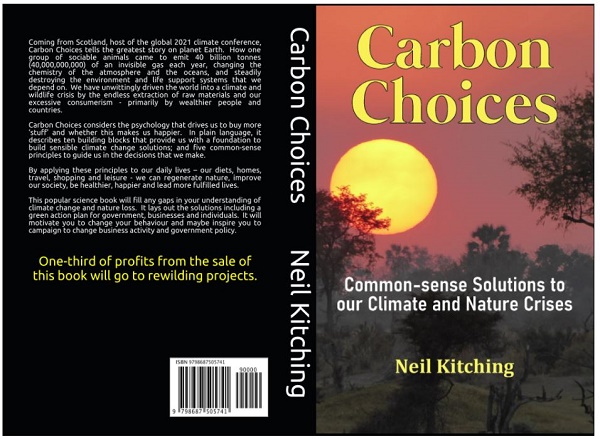 This week Prime Minister Boris Johnson revealed his 10-point plan for a 'green industrial revolution' which included the headline grabbing announcement of a ban on new petrol and diesel cars from 2030.
But to reduce the carbon impact of our travel, our priority should not just be the wholesale electrification of transport but, as the prime minister has recognised, it should also be to reduce our demand or need to travel and to encourage us to walk and cycle.
In the long-term, we need pro-active land-use planning to reduce our need to travel and our dependence on private cars. Compact towns and cities are best – a key concept is that everyone should live within 15 minutes' walk, or a short cycle, of major services such as shops, schools, parks and good public transport links. We could make huge progress towards achieving this, but only with much stronger and proactive planning rules instead of planners spending most of their time reacting to proposals from developers. 
Government policy, enforced through planning should discourage, or even ban, new homes in the countryside that inevitably create a dependency on cars to access services. Instead we should continue to regenerate our city centres and undertake a programme to build flats and small houses designed mainly for older people, perhaps with some communal facilities to help combat loneliness and to provide emergency care facilities. These should be built to a high standard to make them attractive for people to choose to move into. We need changes in planning guidance to encourage this shift, and then builders will respond accordingly.
Meanwhile, our towns and cities can become more attractive with green streets – trees planted in pavements and along the sides of streets, fewer car parking spaces and better provision of public transport.
Many people love their cars, some dislike public transport. It will be difficult, and unnecessary, to persuade all to abandon car travel. What we can do is reduce the need to travel by car and to reduce the impact of that travel. We should ban or heavily tax high carbon emitting cars so that people no longer think of them as a mainstream purchase.  The government should design company car tax, car purchase tax and annual car tax (vehicle excise duty) to encourage people to choose fuel efficient, low emission cars. And it is not all sticks. As a carrot, Luxembourg now provides free public transport to all its residents whilst councils should invest money from congestion charges into public transport.
Having to pay a high cost to drive each kilometre nudges people towards public transport and car sharing – something we have become lazy about. In the UK, fuel is already relatively highly taxed, attracting fuel duty and VAT, however the government has frozen these tax rates for the last ten years, and have, in effect, reduced them due to inflation.  As a result, the total number of kilometres driven in the UK has nudged back up following several years of slight decline when the 'fuel tax escalator' was in force. It may not be popular with many car drivers and hauliers, but steadily increasing fuel duty would be better for our society.
In my book, Carbon Choices, I explore some of the reasons why it is so difficult to tackle climate change. It identifies ten building blocks that are needed to resolve the problem including sensible economics, regulations, design, innovation, investment, education and behaviour change. 
These ten building blocks are the foundations to help us build a low carbon economy that works in harmony with nature. Without these in place, tackling climate change is at best, an uphill battle. Those who try to be 'green' find there are obstacles - we need to clear these. 
Governments can then set the policy direction and sensible regulations, businesses can respond and provide innovative low carbon products and services, and consumers will have the knowledge to make better carbon choices. 
The solutions to climate change and nature loss could come from three sources:
A top down, formal process with governments cooperating through the United Nations, setting targets, policies and regulations.
Business pushed by shareholders and investors - influencing their supply chains and consumers.
Community and consumer choice - who we vote for, what we invest in, what we buy and how we influence one another.
The reality is that we need all three to work together but led by government regulations.  Governments need to regulate; business needs to apply the regulations and then retailers can offer consumers clearer carbon choices. Town and country planning is one important form of regulation.
Neil Kitching
Neil Kitching is a geographer and energy specialist from Scotland.  He has written his first book, Carbon Choices, on the common-sense solutions to our climate and nature crises. He works for a public sector agency promoting the opportunities for business to benefit from low carbon heating and water technologies. Neil had a mid-life career change from accountancy to working in sustainable development then energy. His book arose from his frustration that so many people lack a basic understanding of climate change and its serious impacts. Education is the first step towards taking action.