The RTPI aims to promote a wide variety of views in its blog section. The views expressed by authors are their own and do not necessarily reflect the views of the RTPI.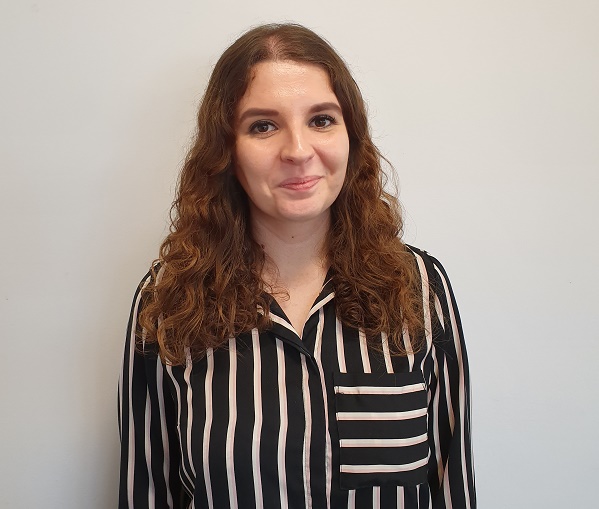 When first elected as Young Planners (YP) Chair for the East of England in November 2019, I certainly couldn't have imagined the successes that would be achieved in my first year in the role.
Having been a member of the Regional Activities Committee (RAC) since 2017, I had already contributed to RTPI activity in the East of England, such as career presentations at our regional planning schools and being a judge for the 2019 Regional Awards.
I was ready for a new challenge, something my RAC colleagues also recognised! Considering how 2020 has been, I didn't know then how much of a challenge that would actually turn out to be….
The East of England is diverse and covers a wide geographical region from Southend-on-Sea to Peterborough, with regional hubs in Essex, Suffolk, Norfolk and Cambridge. We also have two planning schools – Anglia Ruskin University, Chelmsford and the University of Hertfordshire, Hatfield; meaning there is an abundance of young planners in our region!
Historically, the East of England YPs have been particularly active in Norwich and Cambridge, which I was keen to continue. However, given my location and connections in Essex, my immediate aim was to continue building our profile in other areas too.
This didn't quite get off to the best start in the first few months. Our Essex Christmas social was dubbed the 'Strutt and Parker plus Beth' social. This was closely followed by our Norwich social, which I organised and missed as all train services were cancelled along the Norwich line!
Leap of faith
It soon became clear that in order to build the young planners network in the East of England, I needed to establish a committee. I was nervous at first, what if there weren't other YPs with the time to volunteer to the RTPI? Through encouragement from other YP chairs, I knew I just needed to take the leap of faith and even if I was only able to create a YP network for one regional hub, that would be a great start!
Following a call out in our February newsletter, we received a number of replies from planners wanting to join the committee and I realised I had been worried about nothing as we had interest from young planners at varying stages in their careers from across the region. With our first committee meeting held on 4 March 2020, we had many ideas and were keen to hit the ground running. Then the country went into lockdown and, like everyone else, we were facing a completely new way of life and so much uncertainty.
Despite this, the committee remained enthusiastic and were brimming with ideas for holding CPD events online. We knew this could be a great way to gain exposure, not just within our region but further afield through the ability to engage digitally.
Bridging the Gap
This led to the creation of 'Bridging the Gap', a seminar series bringing academic planning research to the forefront of those working in the profession. We have already held one session, with another planned for early 2021. This idea came from our committee member Isaac, who is a part time student at Anglian Ruskin and realised this wasn't being offered elsewhere.
We have also maintained a focus on Cambridge, through our second webinar: Employment led growth in a post-Covid world – lessons from the Cambridge sub-region, with speakers from Cambridge Ahead and the Cities and Transport Group of Cambridge University. This event had more than 100 delegates! A fantastic achievement and it goes to show there continues to be a demand for location specific webinars, if you have the drive to put these together. You can catch up on both of these via the RTPI YouTube channel.
We are also in the middle of brainstorming ideas of how we can provide a Christmas social (not another online quiz) and hope to have another CPD webinar before the year is over.
Another unexpected opportunity this year has been the Young Planners Conference 2020 being hosted online (Fingers crossed we will all be reunited for Scotland 2021!). This has provided the chance to work in partnership with Young Planners across the RTPI Regions and Nations – a benefit of everyone working from home is the increasing collaboration and ability to easily communicate through the likes of Microsoft Teams, without spending hours travelling. I was so excited to chair one of the breakout sessions at the conference, especially as this sold out in less than 24 hours. This has certainly given the East of England Committee and I, the appetite to put together a bid ourselves to host… watch this space you never know the YP Conference could be coming to the East of England!
We now have a strong committee of eight young planners covering both private and public sectors, and a part time planning student. I could not be prouder of how we have been able to collectively deliver events this year from a committee established at probably the most challenging time we will face in our lifetimes. I think what we have achieved just showcases the resilience and determination of young planning professionals, both within our region and across the UK.
The East of England Young Planners Committee is continuing its journey and remains full of enthusiasm to bring you our 2021 events programme (hopefully meeting some of you in person).
Keep up to date with all our activities and news on twitter @RTPIEoEYPs or send an email to [email protected]
Beth Jones
Beth is a policy planner at Colchester Borough Council and has five years' experience in local authority planning; having previously worked in waste and minerals policy and the local flood authority teams for Essex County Council. Beth is currently chair of the RTPI East of England Young Planners.