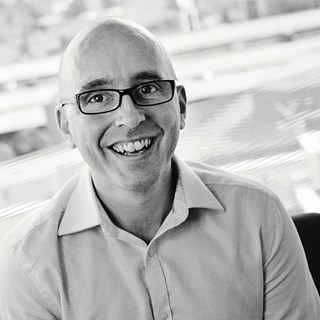 Next year Coventry becomes the UK City of Culture and the following year the Commonwealth games comes to Birmingham.
These events will not only shine the media spotlight on both cities but will also attract thousands of visitors. It is during events like these that good public spaces become great places.
The public squares within our cities are essential to bring our communities together. They are outdoor multi-purpose rooms or staging areas which, for much of the time, are used by office workers to eat their lunchtime sandwich, children to scoot around and shoppers to pause and rest before hitting the sales again. These good spaces become really great places when there is an event or activity that brings people together.
Love it or loathe it, the Birmingham Christmas Market attracts more than five million visitors each year,  making it the largest authentic German market in Europe outside of Germany and Austria. Centenary Square, Chamberlain Square and Victoria Square are transformed into outdoor markets selling mulled wine, Berliner doughnuts and bratwurst. Live music accompanies eating, drinking and festive merriment and there are also a few stalls selling wooden toys.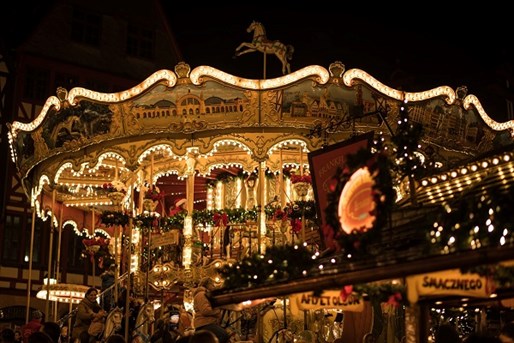 While smaller, the Christmas Market in Coventry is also an annual event. Small cabins allow local traders and craft makers to have a temporary pop-up shop in the middle of the city. Even more popular in Coventry is the switching on of the Christmas lights. This attracts thousands of visitors every year to enjoy the occasion and watch the latest winner of X-Factor or Britain's Got Talent press a big red button. It is free entertainment for visitors and great for the city, as it means that there's more footfall for the shops, bars and restaurants.
Broadgate Square in Coventry is a fantastic space for these large events. It used to be an inaccessible grass island encompassed by a road, but remodelling works made it into a multi-functional space. While on a standard day it could be argued that the space is too big, the sparseness of the square allows for greater flexibility in delivering events. In addition to the restaurants at the newly refurbished Cathedral Lanes spilling out into the square with tables and chairs, Broadgate Square has hosted a huge variety of other events. It was the location for a fan-village as part of the London 2012 Olympics, it hosts the Coventry City Council Sports Week annually and has hosted the start/finish of the Sky Ride, a mass-participation cycling event attracting 6,000 cyclists to the city.
There are a number of similar spaces throughout Birmingham which host a variety of outdoor activities and events. These have included the fanzone for the Cricket World Cup in Victoria Square, Outdoor Cinema in Brindley Place and the Ice-Rink and Big Wheel in Centenary Square. In addition to bringing people together and enabling a different offering within the city,these events increase the accessibility of events and activities to the masses.
Victoria Square in Birmingham hosted 'The Voyage' - a contemporary dance-theatre show by Midlands-based Motionhouse theatre group. The show was hosted outdoors in the middle of Birmingham in this public space. It enabled those that may not have otherwise been to a similar show or couldn't afford to go and see a show, to be able to experience it. Similarly the annual Reggae Festival, also in Victoria Square, fills the space with music, dancing and Caribbean food; offering new experiences for some within the city.
The reason these spaces work so well are that they offer a highly flexible and robust area. They are able to host a variety of events each of which have different needs and requirements. Something as simple as providing electricity and running water within public spaces is a great start. Highly successful spaces are highly accessible and visible. Both the Victoria Square and Broadgate Square examples have numerous entrances and exits, they are centrally located and on a nexus of routes within their respective cities.
When it comes to hosting large events like the Coventry City of Culture 2021 and the Commonwealth Games 2022, it is the flexible and robust public spaces like these and their transformation into great places, that are the lifeblood of the city.
Luke Hillson
Based in their City Centre Birmingham office, Luke is the Design Director for Barton Willmore. He is the chair of the West Midlands RTPI and the chairperson of the West Midlands Urban Design Forum. Luke is also a visiting tutor lecturing in Urban Design at Coventry University.
Luke will be Chairing the upcoming Building Brum 'Legacy of People and Place' webinar at 5pm on 27 July 2020, discussing how built developments and cultural events can leave a Legacy of People and Place across the West Midlands. You can register for your free place here: https://www.buildingbrum.co.uk/legacy-of-people-and-place
Other content you might be interested in