On 7 December 2020, the UK Collaborative Centre for Housing Evidence (CaCHE), led by the University of Glasgow, published a new report, "Delivering Design Value: the housing design quality conundrum".
The study was supported by the Royal Town Planning Institute (RTPI) and all four UK governments. 
James White, lead author of the report examines what can be done about the housing design quality condundrum in this blog: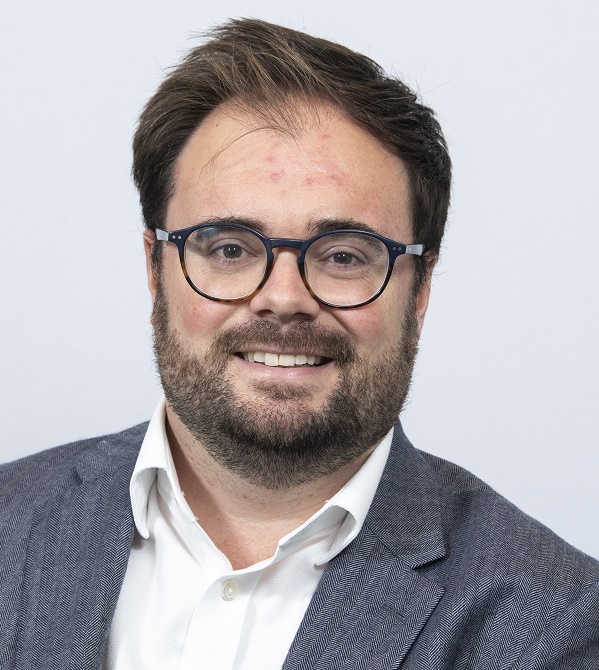 The climate change emergency necessitates government and house builders to plan and build less carbon intensive places[i]. Research tells us that well-designed homes and neighbourhoods have a positive impact on health[ii], strengthen economic development[iii], and support environmental sustainability[iv]. And, encouragingly, national planning policies in England, Wales, Scotland and Northern Ireland all point to the value of creating new homes and neighbourhoods that have an enduring sense of place and support a mix of land uses, provide an equitable range of housing choices, and encourage more healthy and sustainable lifestyles[v].
Planners face the challenge of realising these design ambitions, while also achieving other planning outcomes, including meeting housing supply targets and ensuring that proposals for new housing are approved expeditiously. This difficult balancing act means that design considerations are often trumped by the need to build more homes, leading design quality to be sacrificed[vi].
Seeking to tackle this housing design quality conundrum, colleagues and I at the UK Collaborative Centre of Housing Evidence (CaCHE) recently concluded a UK-wide research project called Delivering design value [vii]. Sponsored by the Royal Town Planning Institute (RTPI) and the UK's four governments, our aim was to both identify the barriers that routinely prevent the delivery of well-designed homes and neighbourhoods, and pinpoint where the critical points of design intervention lie in the planning and development process. Wanting to understand what happens on the ground during an average housing development process, we chose to avoid examples of best practices and instead examined two developments in five local authorities – one each in Scotland, Wales and Northern Ireland and two in England – where the number of homes produced between 2015-2018 was close to the median when compared to the overall number of houses delivered in that nation. Our results were drawn from some 50 interviews, policy documents, planning application data and site observations.
Delivering design value confirms, with evidence, many hitherto anecdotal assumptions about the state of housing design in the UK and, much like the findings of a recent 2019 RTPI survey on planning and design quality[viii], we report that planners are often passionate about creating well-designed places yet feel relatively powerless to challenge the status quo. In more detail, our research finds that national and local design policy is frequently overlooked because other policy objectives routinely take precedence over design. The case studies also reveal the day-to-day realities of chronic underfunding in local authority planning departments, where efforts to make design-sensitive planning decisions are often thwarted by a scarcity of design skills and training; a problem frequently made worse by entrenched 'siloed decision-making,' which can result in conflicting design advice being offered to house builders and their agents.
The challenges faced by local authority planners are not the only barriers to creating well-designed homes and neighbourhoods, however. A key finding was that the responsibility for design quality is shared between planners and developers. It is widely known that volume house builders, who dominate the marketplace for new homes and have a razor-sharp focus on profitability, continue to use tried and tested site layouts and house types that lack design value. We found that volume house builders are particularly resistant to making design investments in areas where land values are low – a problem compounded by the fact that local authorities in these areas often feel compelled to approve poorly designed housing, fearing that house builders will simply choose to develop elsewhere.
We make 12 recommendations in Delivering design value, which can be read in more detail in our final report. In summary, the UK's four national governments must do more to translate positive policy rhetoric on design into actionable, measurable and well-funded design policies and solutions. Our principal recommendation is that housing and neighbourhood design principles should be regulated by the four UK governments in 'design value standards' that embed the value of design at the heart of planning and housebuilding. Design value standards could mirror the status of building standards, but they should also be simple, concise and readily translatable into detailed design policies and guidance that support local authority planners to champion creativity and diversity.
Without this type of fundamental change, the housebuilding industry will continue to receive a 'free pass' on design and the already limited power that local authorities have to shape well-designed places will be eroded further. Design value standards should thus become a precept for both addressing the climate emergency and helping us emerge from the Covid-19 pandemic through sustainable, enduring and design-sensitive planning.
References 
[i] UK Green Building Council (2020). Climate Change: UKGBC's vision for a sustainable built environment is one that mitigates and adapts to climate change. London: UK Green Building Council. Committee on Climate Change (2019). UK housing: Fit for the future? Committee on Climate. London: Committee on Climate Change.
[ii] Klienert and Horton (2016). Urban design: an important future force for health and wellbeing. The Lancet, 388 (10062), pp. 2848-2850; Royal Town Planning Institute (2020). Enabling Healthy Placemaking: Overcoming barriers and investing in best practices. London: Royal Town Planning Institute.
[iii] Royal Institution of Chartered Surveyors (2016). Placemaking and value. London: Royal Institution of Chartered Surveyors.
[iv] Carmona, M. (2019). Place value: place quality and its impact on health, social, economic and environmental outcomes, Journal of Urban Design (24) 1, pp. 1–48; Frumpkin, H. et al. (2004). Urban Sprawl and Public Health: Designing, Planning, and Building for Healthy Communities. Washington, DC: Island Press.
[v] Ministry of Housing, Communities and Local Government (2019a). National Planning Policy Framework. London: HM Government; Department for Infrastructure (2014). Living Places: An Urban Stewardship and Design Guide for Northern Ireland. Belfast: Northern Ireland Executive; Scottish Government (2014). Scottish Planning Policy; Edinburgh: Scottish Government; Welsh Government (2018). Planning Policy Wales: Edition 10 (Planning Policy) Cardiff: Welsh Government.
[vi] Place Alliance et al. (2020). A Housing Design Audit for England. Place Alliance. London: Place Alliance.
[vii] White, J.T. et al. (2020). Delivering design value: the housing design quality conundrum]. Glasgow: UK Collaborative Centre for Housing Evidence.
[viii] Royal Town Planning Institute (2019). Planning and design quality: Creating places where we want to live, work and spend time. London: Royal Town Planning Institute.
James White
Dr James White, MRTPI is the lead author of Delivering design value: the housing design quality conundrum and Senior Lecturer in Urban Design at the University of Glasgow. James studied City and Regional Planning at Cardiff University, where we also completed an MA in Urban Design. James holds a PhD in Planning from the University of British Columbia in Vancouver, Canada. His research explores the theory and application of design governance and focuses is on the tools and mechanisms used to shape the built environment and enhance the design quality of real estate development. He primarily focuses on UK, North American and, more recently, Japanese practice. James is a co-investigator at the UK Collaborative Centre for Housing Evidence (CaCHE) and a co-investigator in a UKRI (UK Research Institute) research project on urban form innovations in the UK retailing sector.