by RTPI President Sue Manns FRTPI
Among the best things about being Royal Town Planning Institute President are the visits undertaken during the year. This year these visits are being done digitally, which provides a unique opportunity to share them across the profession and beyond - showcasing the best of planning.
On 12 August, I joined a webinar with Peter Geraghty (Director of Planning and Transport at Southend-on-Sea Borough Council and a former President of the RTPI), and Mark Sheppard and Adrian Smith of the Council's Strategic Planning Team who spoke with passion and commitment about the work undertaken to date on the South Essex Plan.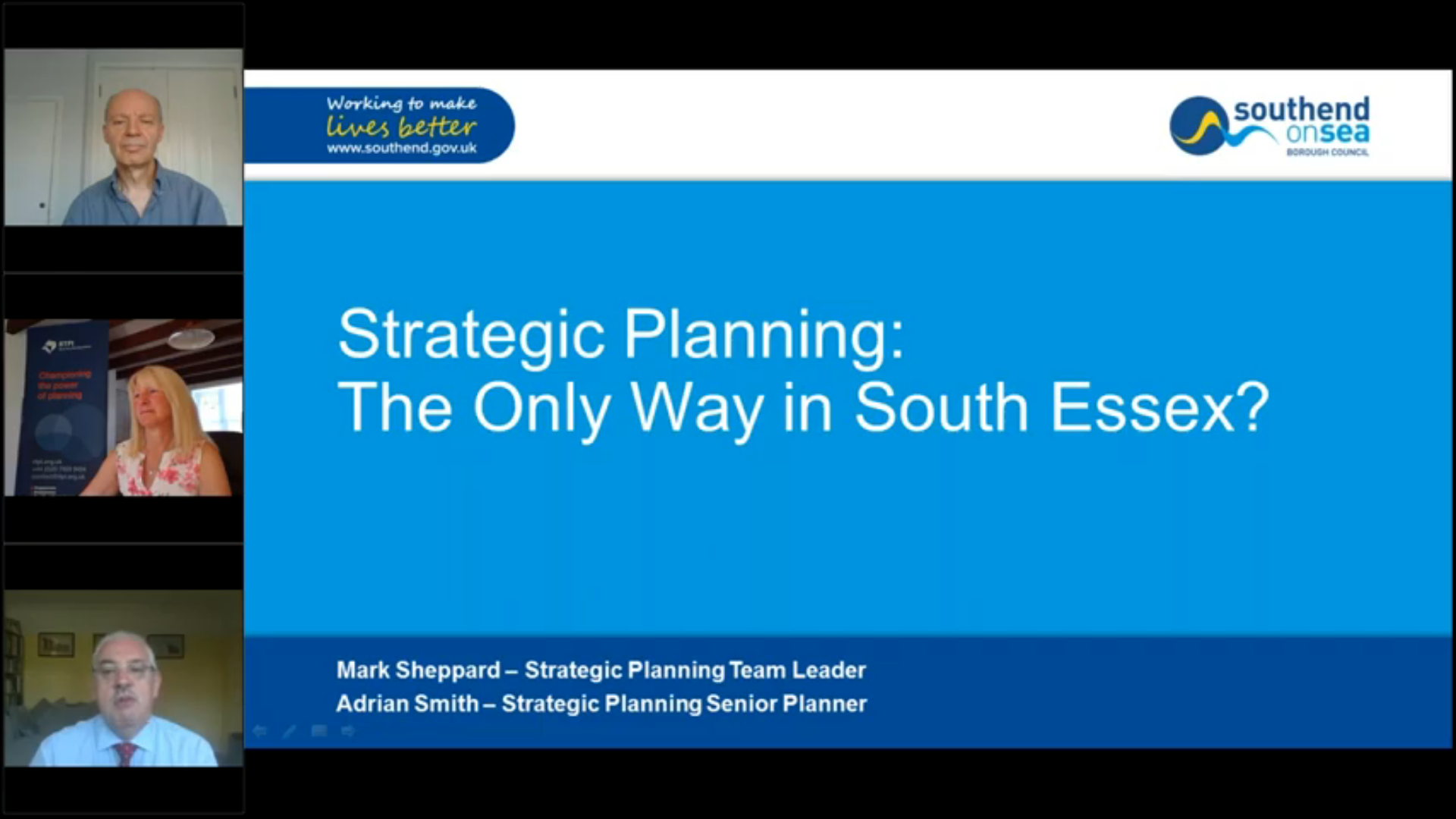 Peter provided a brief background to the session in which he explaining the evolution of the collaborative approach to strategic planning in South Essex. It had been a journey taken in a national context, from hostility to support for strategic planning, with the early planning work leading to the creation of the Association of South Essex Local Authorities (ASELA) - Basildon, Brentwood, Castle Point, Rochford, Thurrock and Southend-on-Sea.
As Mark explained, "problems don't end at administrative boundaries" which is why ASELA is working together with Essex County Council to produce the South Essex Plan. The Joint Strategic Plan (JSP) is one of five main workstreams which have been identified by ASELA – the others being place, connectivity, productivity and investment.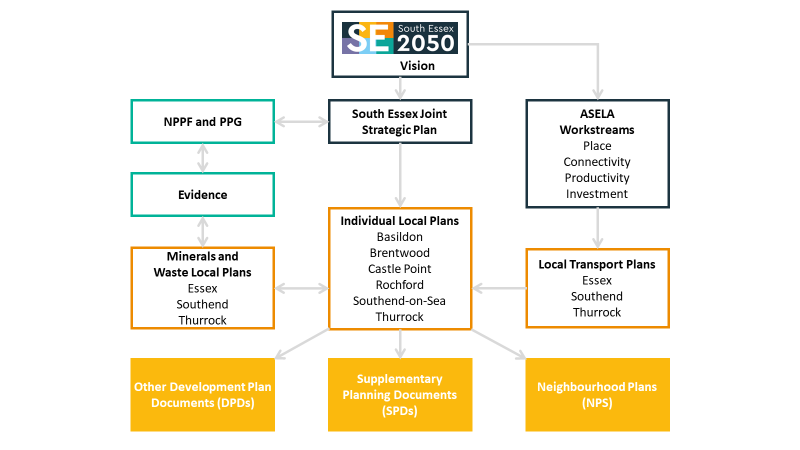 A Joint Officer Group and Project Delivery Board have been established and grant funding was secured from MHCLG to bring forward the JSP. This funding has primarily been used for evidence production. A SCI Addendum (to existing Local Plans) was produced and consulted on. Whilst many responses related to individual Local Plans, there was some support for a strategic plan from key stakeholders.
A Draft Issues paper has been prepared for consultation and ASELA are considering how best to go forward. JSPs are currently examined as a Local Plan under the existing 2004 planning legislation and NPPF soundness tests, but this is not felt to be fit for purpose for JSPs. The proposals for reform set out in the current White Paper Planning for the Future have added uncertainty.
Key to the approach has been the way that the team has learned from the experiences of others.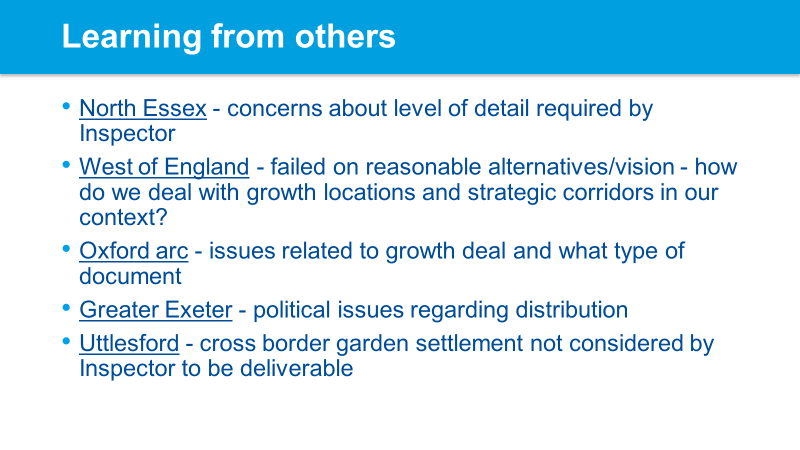 In turn, the team were keen to share their experiences with the wider profession.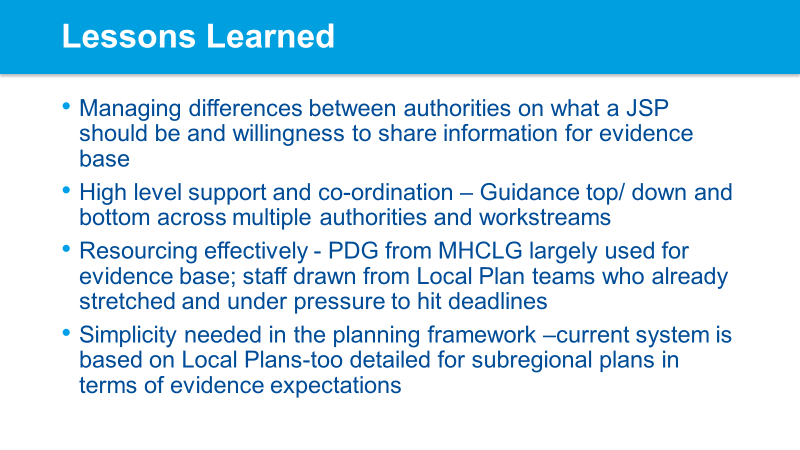 The webinar is available on the RTPI YouTube Channel and is well worth watching.
Many thanks to Peter Geraghty, Mark Sheppard and Adrian Smith for sharing their experiences of strategic planning in South Essex. A fascinating and compelling webinar which I thoroughly recommend.