26 May 2021
With its colourful exterior and historically brutalist design, there is no other sight on the Sheffield skyline that holds people's gazes as much as Park Hill flats.
Yesterday, I was delighted to visit Park Hill in Sheffield as part of my Yorkshire regional visit.  
The event was hosted by Derek Mckenzie, Chair of the RTPI's Yorkshire Region. Greg Ball, Senior Development Manager of the award-winning developers Urban Splash gave an insightful talk.
This year is the 60th anniversary of the official opening of Park Hill. At the time of its opening, it was one of the largest council housing estates in the country and the most iconic building in Sheffield.
Over the past 16 years, Urban Splash has rejuvenated the derelict flats and turned them into a mixture of apartments, business units and social housing. With great effort from the team, a new community has been reborn in Park Hill.
Park Hill's rise and fall … and rise
Sixty years may not seem like a long history for a city, but Park Hill has come a long way in that time.
Built on a site cleared from previous back-to-back slum housing areas, Park Hill consisted of nearly 1,000 flats for 3,000 people, four pubs, a wide selection of shops, a nursery, school, doctor's surgery, pharmacy, dentists, garages and a community centre.
Designed by two young architects, Jack Lynn and Ivor Smith, the architecture was inspired by Le Corbusier's Unite D'Habitation, a large-scale residential housing project in Marseille built in 1952.  
Park Hill was famous for its iconic 'massing' and for a unique design feature - 'Streets in the Sky'. The wide semi-open corridors were aimed to promote a strong sense of community; old street names were used, past neighbours were re-homed next to each other and wide pathways – big enough to allow milk floats to deliver their rounds – were built to encourage social interaction on each floor.
People who lived in Park Hill loved the modern and spacious building. It has every shop you need, it's a community in a community, it's wonderful!, a lady delightfully described Park Hill in a historic video.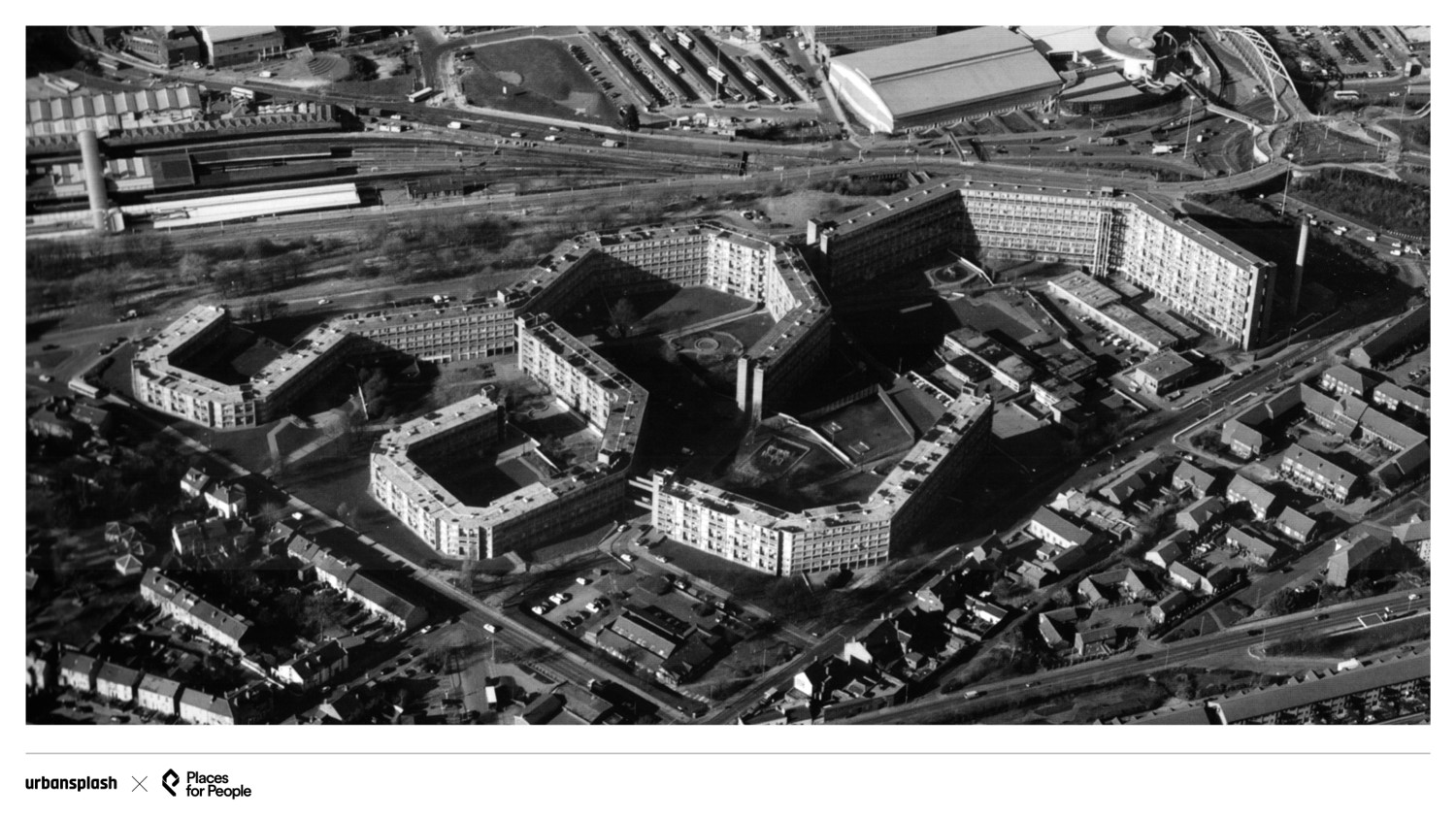 Sadly, only two decades later, due to a lack of funding, the flats fell into disrepair. Families moved out of the estate. The 'Streets in the Sky' became places for crime and drug use.
In 1998, Park Hill was given Grade II* listed building status by English Heritage due to its innovative design. But it was not until 2004, when Urban Splash purchased the estate, that  redevelopment plans began, aiming to give the spirit back to Park Hill.
A revitalised community today
It has been an inspirational story of public-private partnership. Urban Splash and Places for People, along with the project's public partners – Sheffield City Council, Transform South Yorkshire, Homes and Communities Agency, English Heritage and Great Places – have worked closely to revitalise the place and bring the community back.
"Urban Splash began working on Park Hill in the late 2000s," said Greg Ball, during my visit as he shared the story of Park Hill and its design philosophy. "Much time was spent working alongside English Heritage to create sympathetic designs which would viably bring this building back to life, preserving its history, sensitively restoring its listed concrete frame, celebrating the colour delineations which had made it so architecturally iconic, and finding a way to inject contemporary design features which would appeal to modern occupiers."
The regeneration has been carried out in several phases. The first phase was completed in 2013, which created 260 homes including 96 affordable homes and 28 homes available through Help to Buy, plus 30,000 sq ft of workspace. The project was shortlisted for the 2013 RIBA Stirling Prize.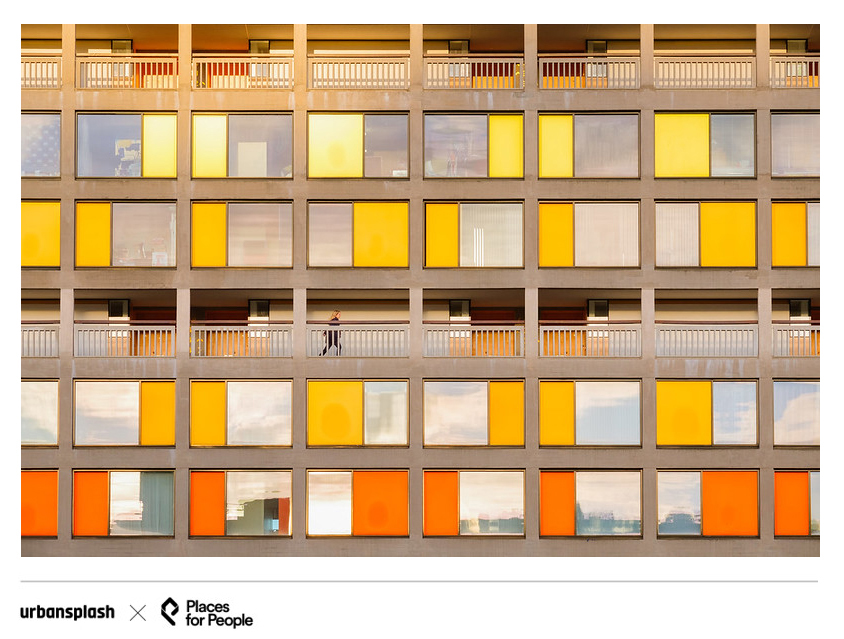 Now, with the second phase to be completed by the end of the year, Park Hill is a community with more than 700 residents and business communities. The PHRA (Park Hill Residents Association) was created to coordinate and support events and collaborative activity with other local community groups and charities.
Art and culture have been used as catalysts to create a soul for the emerging neighbourhood. Local cultural partnerships were established, exhibitions were hosted on site, and studio workspaces were provided to attract artists to the site, helping animate areas under regeneration.
In the words of the building's original architect, the late Ivor Smith:
I sense in those that have been involved, the same enthusiasm and excitement that Jack Lynn and I enjoyed half a century ago. It will be a great place to live.
I first visited Park Hill in 1999 when I was a student in Sheffield. It was one of those memorable experience which can hardly be forgotten. 20 years on, I am delighted to see the rebirth of Park Hill. It shows with love and care, derelict places can be revitalised, and community spirit can return.
>> Watch Wei's virtual visit to the RTPI's Yorkshire region in full at https://www.youtube.com/watch?v=5yekq7zCkek
References and further reading:
https://www.exposedmagazine.co.uk/culture/park-hill-flats-history/
https://www.urbansplash.co.uk/blog/our-award-winning-transformation-of-a-brutalist-icon