The wait is nearly over … booking opens here on 12 October!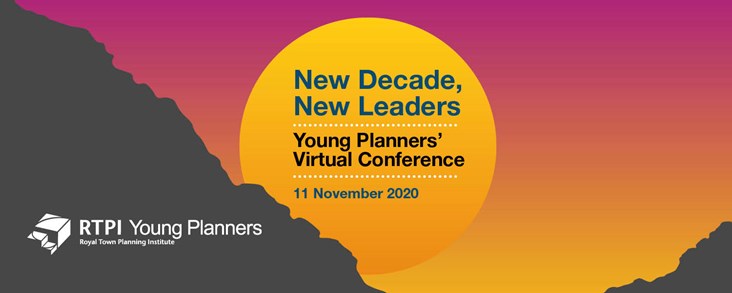 You guessed it ... this year the Young Planners' Conference is going completely online! There will be no need to travel and there's also no fee to pay as this year's conference is free for Young Planners*. The conference will be hosted on 11 November, with a full-day conference programme titled: 'New Decade, New Leaders'. This year's theme will discuss Young Planners embracing change and there will be lots of networking opportunities hosted on the conference platform including a full session with other delegates at the end of the day.
*Tickets are limited to RTPI members and tickets are available on a first come, first served basis. Booking will be essential.
The Young Planners' Conference, held annually, is aimed at planners in the first 10 years of their career. This is your chance to develop skills and apply new learning to your everyday work. Great networking opportunities will be available for both delegates and sponsors alike.
For details on this year's sponsorship packages, please contact Dipty.Patel@rtpi.org.uk
Keep an eye on @RTPIPlanners and #YPConf2020 on Twitter for the latest news.