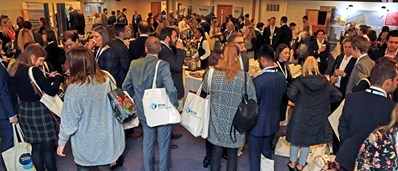 The Young Planners' Conference is held annually and is aimed at planners in the first 10 years of their career.
The 2020 Young Planners' Conference will be hosted by the Scotland Planners. The event will be held in Edinburgh at McEwan Hall.
The programme will offer a fantastic range of study tours to the local area, with the delegates experiencing first-hand the very best examples of planning in Scotland. There will also be engaging workshops and plenary sessions that will offer delegates a chance to develop their skills and apply new learning to everyday work.
If you're interesting in being first to hear about details for the 2020 event please email us at conferences@rtpi.org.uk to be added to the mailing list.
Sponsorship
Should you be interested in hearing about sponsorship opportunities for this event in 2020 please contact Helen Gibb for further information.