The world needs a modernised, strengthened planning profession able to proactively address the challenges of the 21st century, the new President of the Royal Town Planning Institute (RTPI) has said.
Dr Wei Yang FRTPI FAcSS MCIHT made the comments during her inaugural presidential address, at her inauguration ceremony which was streamed live on YouTube.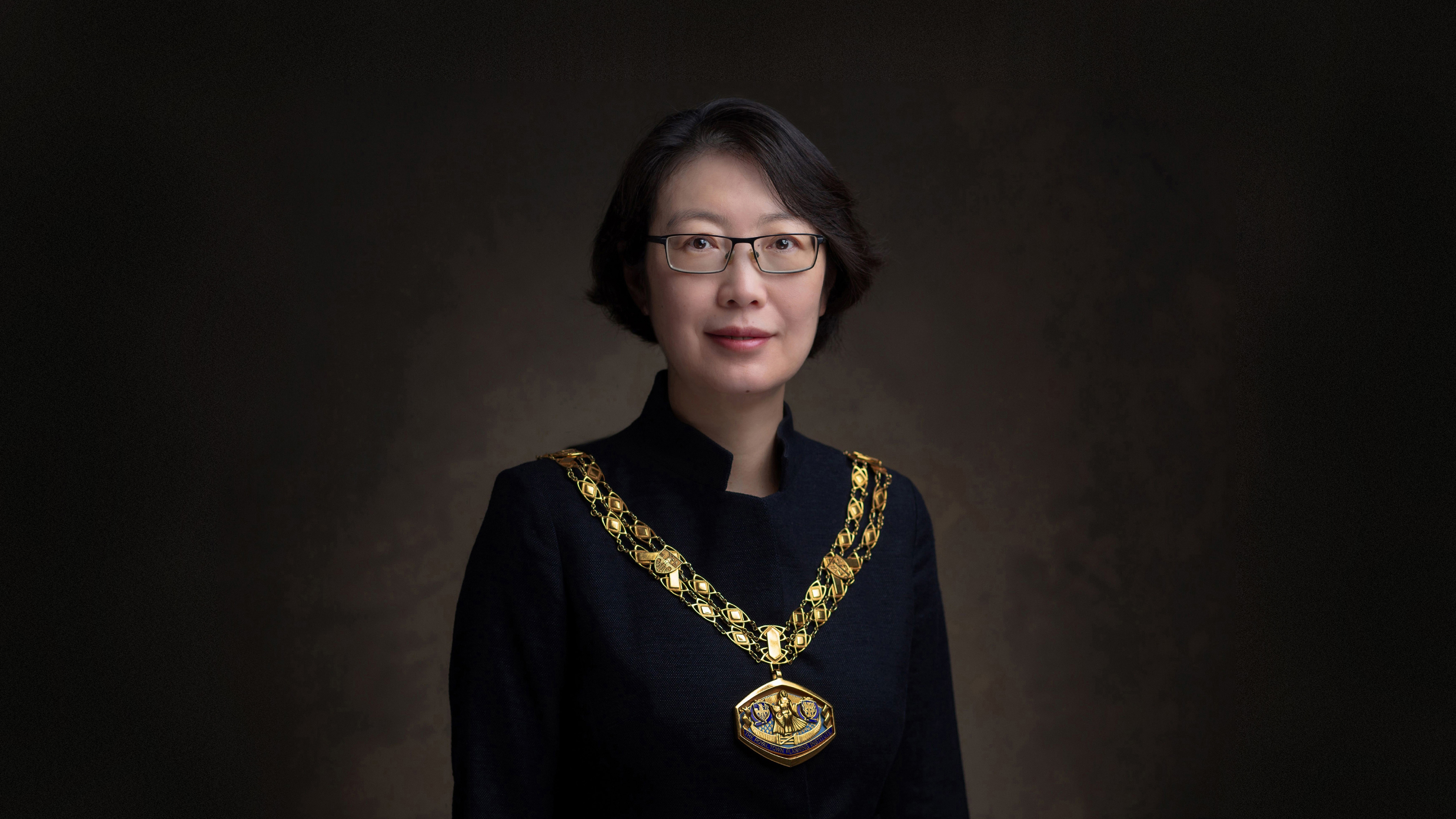 Above: New RTPI President Dr Wei Yang FRTPI
The ceremony was watched by RTPI members and others with an interest in planning, including representatives from some of the world's leading planning bodies.
Dr Yang highlighted the RTPI's global reach, and said that a strong planning profession was essential to tackle the climate and biodiversity emergency. She said lessons, both positive and negative, must be learned from the Covid-19 pandemic and that a re-invigorated planning system would be a vital component of an inclusive and green recovery and town planners must 'take the lead' on enabling the built environment to achieve the UN Sustainable Development Goals.
Dr Yang said: "I believe the fundamental objective of the planning profession is to create a balanced system for people, nature and society to co-exist in harmony.
"Let's be objective and courageous in reimagining our planning profession. Let's reconnect with nature, rethink urban prosperity, redefine beauty, re-engage with technology - we need a genuine modernisation of our profession to serve the world now and in the future.
"Facing our current challenges and the journey of this century, it is our generation's responsibility to rekindle the spirit of town planning pioneers such as Octavia Hill, Ebenezer Howard and Thomas Adams. We can work towards a new professional standard for planning to be a global force for good.
"A modernised planning profession with a global vision is a profession for hope and for the future. It is about faith in our ability to act together." 
Many of the UK's built environment organisations and other members of the global planning community, including Maimunah Mohd Sharif, Executive Director of the United Nations Human Settlements Programme (UN-Habitat), offered Dr Yang their congratulations during her inauguration.
Dr Yang is chair of award-winning master planning firm Wei Yang & Partners, and also has extensive experience in volunteering for the Institute on committees and the General Assembly, and is also an awards judge.
She served as vice-president of the Institute in 2020, and becomes the RTPI's 107th president, taking over from Sue Manns FRTPI.
As part of her valedictory speech, Ms Manns announced that the President's Award for 2020 would be presented jointly to Women in Planning co-founders Charlotte Morphet and Alison Mackay, BAME Planners Network founder Helen Fadipe, and Neurodiversity in Planning Network co-founders Jennifer Offord, Atefeh Motamedi, Keeley Mitchell, Layla Vidal-Martin and Sarah Zengeya.
>> Watch the 2021 RTPI Presidential inauguration ceremony in full on YouTube