The Royal Town Planning Institute (RTPI) is delighted to announce that it has awarded honorary membership to Dame Kate Barker CBE.
Honorary membership of the RTPI is only awarded to distinguished individuals who have made an immense impact on the planning profession but who are not usually eligible for Chartered membership.
Dame Kate (pictured) is one of the UK's leading economists and a former member of the Bank of England's prestigious Monetary Policy Committee. In 2003, she was commissioned by the Government to conduct an independent review of the UK housing supply, leading to a final report in March 2004. She was then asked to conduct a similar review of land use planning. Both reviews have had a major impact on public policy.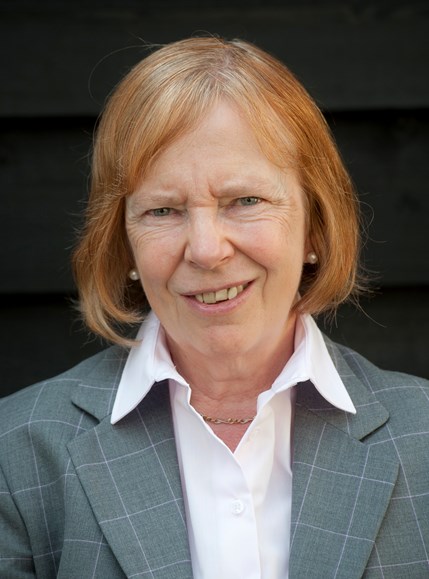 With a special interest in housing issues in the East of England, Dame Kate has also made a valuable contribution to the planning profession through a range of non-executive roles including acting as a board member of the Homes and Communities Agency and for Taylor Wimpey. She was also a member of the National Infrastructure Commission until March 2020.
She was awarded a CBE for services to social housing in 2006 and was made a Dame in 2014 for services to the economy.
RTPI President Sue Manns FRTPI said: "Many congratulation to Dame Kate Barker on the award of honorary membership of the Royal Town Planning Institute.
"Dame Kate is an outstanding economist. Her insight and deep understanding of the operation of the planning system and its impacts on land and property were evident in the influential reviews which she conducted into the UK housing supply and into land use planning, both of which have had a lasting impact.
"There can be no doubt that the contributions that Dame Kate Barker has made to planning policy and to our understanding of the interaction between state and market in the operation of land and property markets are much valued by planners and all those associated with the planning profession."
Dame Kate Barker said: "It is a privilege to accept this invitation to become an honorary member of the RTPI. I have admired the Institute's work since its former chief executive, Robert Upton, convinced me in the early 2000s of the importance of good planning - although the RTPI did not always agree with my conclusions!"
Dame Kate now joins a select group of RTPI members who are able to use the designation HonMRTPI after their names.
Individuals need to be nominated to the Honorary membership class by an existing member. For more details on how to submit a nomination, visit https://www.rtpi.org.uk/membership/about-rtpi-membership/apply/honorary/
Image of Kate Barker © Michael Bailie