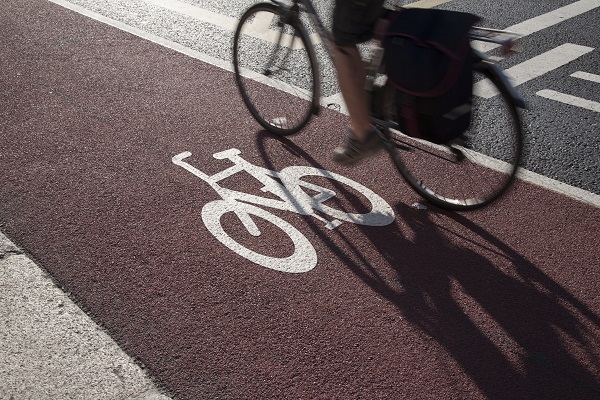 The Royal Town Planning Institute (RTPI) has welcomed announcements by the government this week promoting active travel, but cautioned that there were still serious challenges ahead.
Earlier this week, Transport Secretary Grant Shapps announced a £250 million emergency active travel fund – the first stage of a £2 billion investment – which will see the creation of pop-up bike lanes, wider pavements, safer junctions, and cycle and bus-only corridors.
Fast-tracked statutory guidance will tell councils to reallocate road space for significantly increased numbers of cycles and pedestrians.
RTPI Policy and Networks manager, James Harris, said while the Institute welcomed these proposals, the recommendations were nothing new for many councils.
He said: "Transport planners have been pushing for greater investment in active transport for years and it is a shame that it took a pandemic to drive these changes."
The government has said the latest plans are part of the £5 billion in new funding announced for cycling and buses in February.
He also warned that social distancing measures were likely to dramatically reduce public transport service capacity, even if operators were running full services, which would impact poorer communities the most.
"The poorest in society are less likely to own a car, or live within easy walking and cycling distances of jobs and essential services. They are also more likely to be in jobs that cannot be done remotely," he said.
"A lot more needs to be done to encourage people to feel safe returning to public transport and this should be a priority. This will be challenging given the lack of funding for public transport that existed before the current crisis ."
On Thursday (14 May) the government announced a £1 billion bail-out package for Transport for London (TfL) to protect the capital's public transport system. Part of the rescue package includes an obligation to promote active forms of travel.
A £1.7 billion fund for rail and road improvements, which includes plans to tackle 11 million potholes, enhance road safety at key locations and fund projects to help lock in air quality improvements was also announced by the government this week.
The Scottish Government has allocated £10 million for active travel measures and the Welsh Government has written to all local authorities inviting them to submit proposals for temporary measures that would improve the conditions for sustainable and active travel.