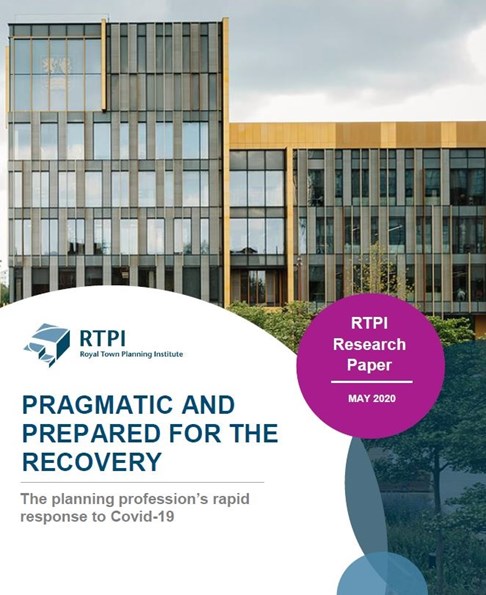 The RTPI has today launched two papers which give an insight into the planning profession's responses to the COVID-19 pandemic.
The first report Pragmatic and Prepared for the Recovery highlights different innovative approaches adopted by planners to deal with the immediate challenges presented by the crisis.
It is being published alongside a series of short essays from experts in the wider profession.
Chief executive of the RTPI, Victoria Hills, said: "Between these two papers I am delighted we have been able to communicate a diverse set of experiences of the immediate response to the pandemic across every sector and part of the UK and Ireland.
"During these exceptional times the RTPI has a key role in promoting innovation and best practice and the main way we do that is by collecting the expertise in our membership."
Between 24 March and 8 April 2020 more than 1,000 RTPI members responded to an online survey about the impacts of COVID-19 on the planning system.
Members raised concerns about expiration of planning permissions, barriers preventing officers from progressing applications in the usual ways and difficulties processing new applications remotely.
Insights were gained about home-working, the use of technology and how planners were keeping healthy and well during lockdown.
Many of these learnings have led to a series of recommendations from the RTPI to support a sustainable economic recovery.
These include automatically extending planning permissions due to expire between now and the end of December to 31 December 2020, producing guidance on safe working practices such as site visits, trusting professionals on delegated decision-making to ensure development can continue and reviewing the use of technology to capture the benefits.
The second paper serves to amplify some of the leading voices in the private and third sectors who have provided expert analysis of the profession's rapid response to COVID-19.
In the coming weeks the RTPI will be publishing a further report that will explore the role of planning in supporting a sustainable economic recovery going forward.