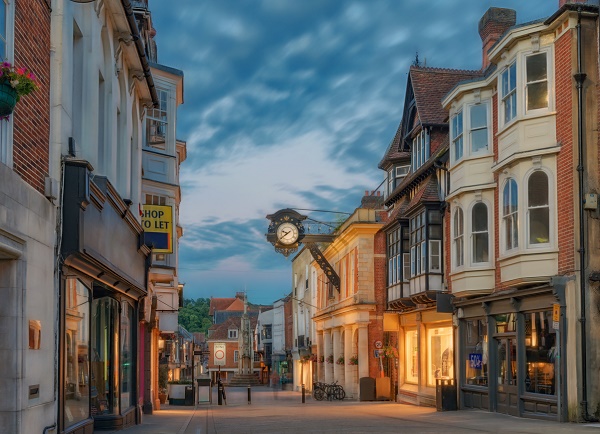 The Royal Town Planning Institute has issued a call for planners with specialist knowledge of the high street and its changing needs to apply to become High Streets Task Force (HSTF) experts.
The RTPI, one of 13 organisations that makes up the HSTF, is inviting chartered and fellow members with the relevant experience to apply. The Institute is also calling for chartered members to apply to become HSTF mentors and facilitators.
It follows the announcement by the HSTF last week that it is to create a new register of experts who will work with local authorities and communities to support the transformation of high streets and town and city centres.
Commissioned by the Ministry of Housing, Communities and Local Government (MHCLG), the HSTF aims to transform Britain's high streets by rolling out a programme of guidance, training and learning as well as data and research on the management of town and city centres.
HSTF experts, mentors and facilitators will be called in when specific, complex challenges  have been identified where solutions cannot be found in-house or from the marketplace or existing relationships with consultancies to help unlock the strategic potential of a high street or town centre.
Earlier the taskforce announced that this will be even more crucial in light of the Coronavirus  (COVID-19) outbreak, which it said will inevitably have a significant impact on our town centres. HSTF will now also be developing a comprehensive support programme for all those involved in the country's high streets in light of this, it said.
Chief executive of the RTPI, Victoria Hills, said: "We find ourselves in unprecedented times and there is little doubt that life as we know it will change forever after this pandemic passes.
"This is an ideal opportunity to really focus on revitalising our struggling high streets to enable them to become the dynamic heart of communities they once were. I urge members of the RTPI who have expertise in this area to apply. Your contribution will be particularly appreciated at this current time."
Experts will be able to demonstrate significant and successful experience of working on high street, town centres and place-based issues. All successful applicants will receive training on interdisciplinary working and the latest thinking on the challenges facing high streets and town centres.
Applicants will be able to deliver one or more of the following disciplines:
Town centre/high street planning - general -  all uses and mixes (including retail, commercial and residential, leisure, tourism, art and culture)
Town centre/high street assessments including town centre and primary shopping area designations, boundaries review, range of uses, sequential approach, PDRS and application of policy
Planning for heritage and conservation/historic environment in a town centre/high street context
Urban regeneration, urban design and place making (when public realm/greenspace is not a major focus
Development and regeneration frameworks including master planning (when not anchored by public realm/greenspace)
Transport and infrastructure planning and management
Participatory planning ( including community and stakeholder engagement)
Assessments and modelling including modelling/visualisation of visions/plans (via data insight and analytics)
Environmental planning, sustainability and climate change resilience
Health and well-being planning
To apply please read the guidelines here before filling in the application form here. The deadline for application is close of business on 3 April 2020. DEADLINE FOR APPLICATIONS NOW EXTENDED UNTIL 17 APRIL!
For more information about the High Street Task Force, please visit : https://highstreetstaskforce.org.uk/.
To download the Experts/Facilitators/Mentors Charter please click here.