An important new strategy has today been launched by the Royal Town Planning Institute (RTPI) with the aim of celebrating the support and involvement of the Institute's volunteers.
Investing in Volunteers: Collaboration for a Sustainable Future aims to ensure that RTPI volunteers have a clear framework for their activities and can make the most of volunteering opportunities as part of their personal development while also inspiring more members to get involved.
RTPI President Sue Manns FRTPI said: "Volunteering is part of the DNA of the Institute and is a vital ingredient of RTPI membership with nearly 10% of our members volunteering their time to support the delivery of activities for the benefit of the wider membership, our members' communities and the organisation itself. In the case of Planning Aid England, they even directly deliver services to the public.
"Building on that clear, collective sense of community and the shared willingness to contribute to the success of the RTPI, we have developed our first-ever strategy for volunteer engagement to maximise the opportunities for volunteering and ensure that every RTPI volunteer has a positive experience, that their contributions are recognised, their achievements are celebrated and the impact they have is valued."
To mark today's launch, Sue Manns was joined by RTPI volunteers Ryan Walker (RTPI Northern Ireland Young Planners Committee Chair), Kim Cooper (RTPI North West Chair) and Chris Jesson (RTPI East Midlands Chair) to discuss the importance of volunteering to the Institute. A recording of their discussion is now available to watch on the RTPI's YouTube channel.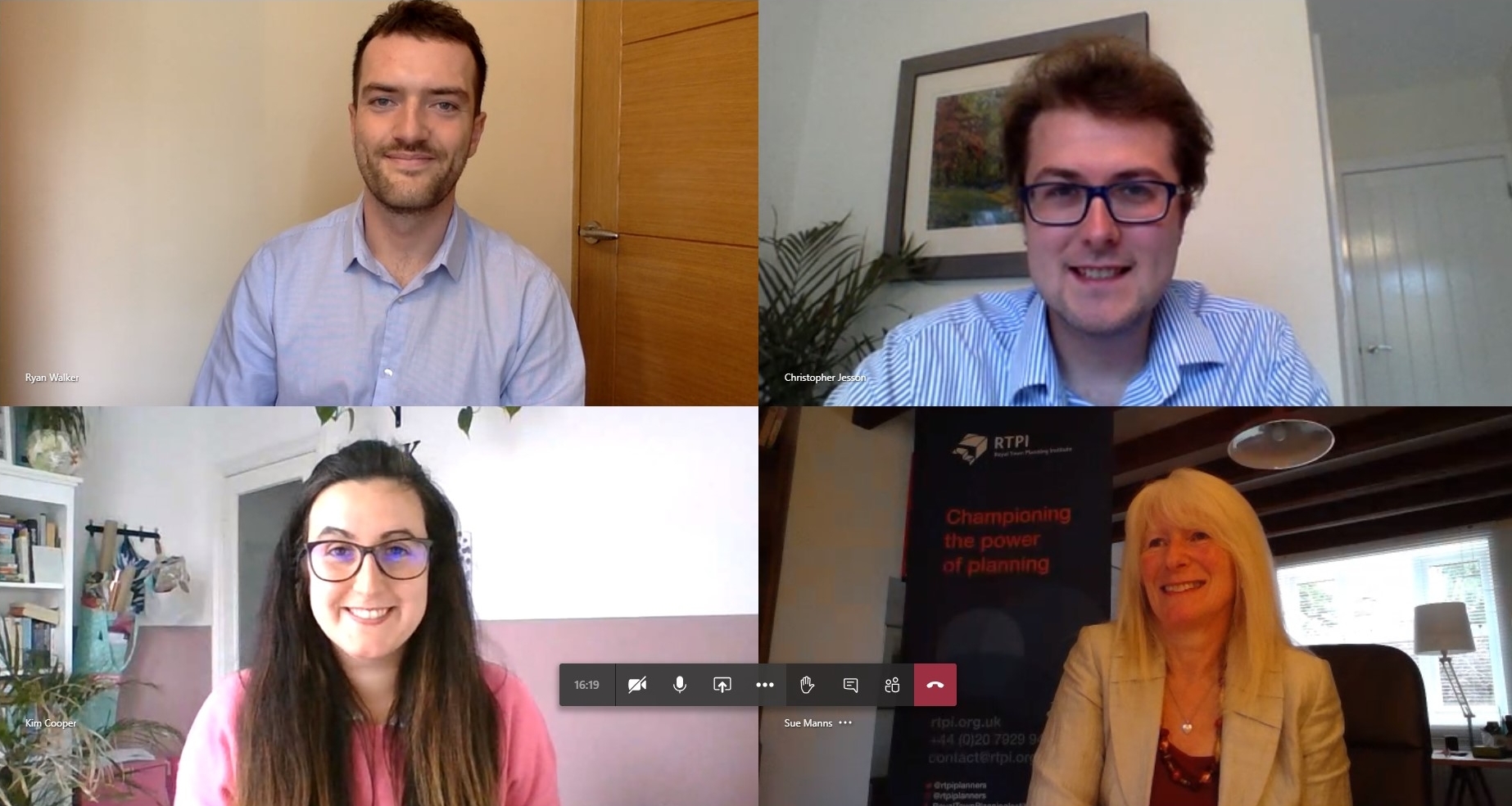 The new volunteering strategy is central to the delivery of the RTPI's ten-year Corporate Strategy launched earlier this year and its ambitions to become the world's leading professional planning body. A dedicated section on the RTPI's website has also been launched today, bringing together all projects related to the corporate strategy.