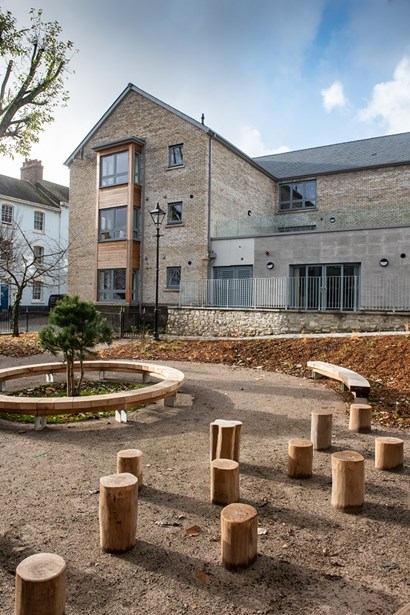 A well-resourced, digital planning system is essential to prepare for a sustainable economic recovery in England post COVID-19, according to a new report by the Royal Town Planning Institute.
Priorities for Planning Reform in England, which comes ahead of the government's forthcoming Planning White Paper, sets out five recommendations for how better planning can be part of the solution to the government's objectives including tackling the UK's housing crisis and wider 21st century issues
It welcomes the government's plans for reforms aimed at delivering secure and affordable housing, high quality sustainable development, and a more efficient and accessible planning system. But also warns of the risks of deregulation through greater permitted development rights and increased US-style zoning.
Chief executive of the RTPI, Victoria Hills, said: "This report aims to highlight the value of strategic, proactive planning in a sustainable economic recovery post COVID-19 and beyond.
"Poorly planned developments create significant cost for occupiers, local communities, infrastructure providers, wider society and the environment and many of these issues have become increasingly visible during the lockdown period.
"I urge policymakers to take heed of the recommendations in this report and work constructively with the RTPI to create a strong plan-led system for the future."
The recommendations in the report include investing in places by properly resourcing planning, making the role of Chief Planning Officer a statutory position within every local authority, and launching a major grants programme to stimulate affordable housebuilding.
It also calls on the government to adopt a more holistic approach to planning by prioritising decarbonisation and climate resilience, design and beauty, connectivity and accessibility, wellbeing and public health and economic growth alongside housebuilding.
It calls for a clear direction on strategic planning and an infrastructure-first approach to create beautiful, sustainable places. Plans must set out clear place-based visions with sustainable transport, design, health and wellbeing, resilience, climate and the environment integrated from the start, it says. It also recommends the greater use of design codes and style guides.
Technological innovation should be harnessed to foster more efficient and inclusive planning, building upon innovations by planners under the COVID-19 lockdown, says the report. This should include making all planning documents machine-readable, standardising terminology and processes across government and investing in open source tools to be used across the development sector.
In a letter to Housing Minister Chris Pincher, Ms Hills said all the recommendations in the report align closely with or go beyond the government's own objectives and are now even more pertinent given the unprecedented challenges the country will face post lockdown.
In the coming months, the RTPI will follow this up with a detailed paper on how planning should respond to the impacts of Covid-19 and ensure a sustainable economic recovery.