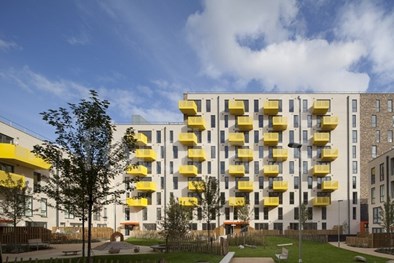 RTPI is a partner in CaCHE - a multidisciplinary partnership between academia, housing policy and practice. CaCHE produces evidence and new research that will improve housing policy and practice across the UK.
CaCHE was launched in October 2017. The centre is independent of government and will provide strong evidence to inform on housing policy and practice across the UK, and tackle housing problems in the country.
The work at the centre
The centre focuses on six overlapping themes:
housing and the economy
understanding housing markets: demand and need, supply and delivery
housing aspirations, choices and outcomes
housing, poverty, health, education and employment
housing and neighbourhood design, sustainability and place-making
multi-level governance
CaCHE includes:
Sign up for the CaCHE mailing list
RTPI involvement in the centre: The RTPI's Deputy Head of Policy and Research, Aude Bicquelet-Lock, is the currently the lead on CaCHE at RTPI. Previously, RTPI Policy Officer Tom Kenny was a Co-Investigator at CaCHE, working on the design and placemaking strand of work. He recently co-wrote an evidence review on Design at a Neighbourhood Scale, and contributed to 'Delivering Design Value', which explores the implementation of design in new homes.