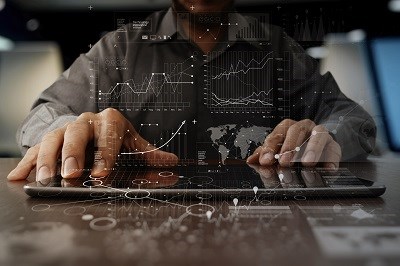 Exploring how data, technology and governance are coming together to drive a new wave of strategic planning at the city-region scale.
Introduction
The UK faces a number of pressing challenges, which include tackling the housing crisis, boosting productivity, reducing inequality and shifting to a low-carbon economy. These cannot be tackled as isolated issues. Strategic planning seeks a coordinated response across wide geographical areas like city-regions, and across sectors like housing, transport, health and the environment.
Opportunities are developing for authorities to work together at the scale of city-regions, creating joined-up plans which cover a range of issues. To be successful, they will need to understand complex economic, social and environmental trends, build consensus between a wide range of stakeholders, and develop long-term plans in conditions of uncertainty. New tools and approaches are needed to support this wave of strategic planning.
The smart city concept describes the use of data and technology to improve the performance of infrastructure networks and create more liveable urban areas. However, the benefits could go much further. Technological innovation can support local authorities as they work collaboratively to develop integrated plans which cover a wide range of people, places and issues. With leadership from the planning profession, we can create 'Smart City-Regions'.
We have published a paper which sets out our thoughts on:
The complex challenges facing city-regions
How the devolution agenda can drive a new wave of strategic planning
The role of data and technology in supporting this process
Download the RTPI Position Paper on Smart City-Regions
You can read more about the project in this blog from James Harris, RTPI Policy and Networks Manager, here and find coverage in The Planner magazine.
Our Smart City-Regions workstreams:
We commissioned the University of the West of England to explore ways to overcome barriers to integrated infrastructure planning in city-regions and counties. Find out more
We are supporting a joint initiative between the RTPI West Midlands , University of Birmingham and Birmingham City University to direct student research towards strategic planning issues in the West Midlands. Find out more
We are working with the Connected Places Catapult and organisations in the PlanTech sector to shape digital innovation in the planning system and explore the impacts of automation, standardisation and transparency. Find out more
And finally, we are calling for RTPI members to contribute to this work programme by providing case studies of local and combined authorities which are experimenting with new data, modelling techniques and software packages in order to:
• Develop integrated spatial plans for housing, infrastructure, employment and the environment at the scale of city-regions and county-regions, covering cities, towns, suburbs and rural areas
• Develop integrated plans which bring together different sectors or local government departments to achieve shared objectives. Examples could include strategies which exploit the connections between active travel and public health,
• Engage the public in strategic planning, for example through the use of gaming software or 3D visualisation
We would also like you to join us in spreading the positive news about what new technology and strategic planning can achieve, for example through presentations to other RTPI members and other organisations, demonstrating new software and writing blogs for our website.
If you would like to discuss this project, please contact: [email protected]