Training for local civic societies in Blackpool: Case Study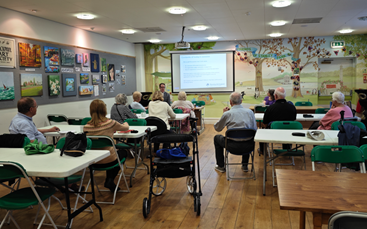 "Everyone thoroughly enjoyed the presentation…. they all said how good it was that everything was explained clearly with no jargon."
Jan Cresswell, Blackpool Council, event host


On Wednesday 26 July 2023, PAE delivered an in person training event to a small group of local civic societies, in Blackpool, Lancashire on how to respond to planning consultations in an appropriate way.
This followed on from an email enquiry from a member of the Conservation Team at Blackpool Council requesting PAE support to assist in providing effective planning consultation response training.
The training session was delivered by PAE volunteer Darren Muir with assistance from Jan Cresswell, Conservation Officer at Blackpool Council, and Kenneth Kim, a student volunteer from the University of Manchester and PAE North West Task Group Member.