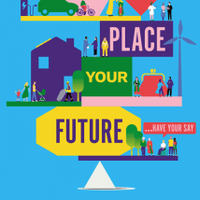 PAE staff worked with volunteers from the North West Region to set up two virtual discussion sessions designed to help local community representatives respond to the Blackburn with Darwen Local Plan (Regulation 18) public consultation.  
Each of the virtual discussion sessions was designed to be held for up to 12 invited attendees from local community groups and organisations. A PAE volunteer chaired each session and together with two other volunteers on the panel answered questions on aspects of the draft Local Plan and how to make effective representations.
Each 2 hour session started with a short explanation on the underlying context and strategy in the draft Plan from a lead officer at the Council, who then left the meeting to allow independent discussion about making representations on the Plan's policies and proposals.
Feedback was provided to the council in written notes for each session covering the themes discussed, without attributing comments to particular attendees.  The details of the workshops were included in the council's consultation statement produced after the consultation period had ended.
Planning Officers at Blackburn with Darwen Borough Council commented: "the PAE support offer provided organisations and individuals with an excellent opportunity to discuss their concerns about the proposals in the Local Plan with independent planning advisors. The workshop events organised and facilitated by the PAE volunteers were run very professionally and they complemented other consultation activity being undertaken by the Council very well".
"The workshop was very useful and well-run. Thank you for providing these opportunities to find out more about the planning process", workshop particpant.