Casework support
Planning Aid England runs a free email advice service for the general public which can be accessed here: www.planningaid.co.uk
In some circumstances we can provide more detailed support for community groups (casework), subject to certain criteria.
The criteria we use to decide if you are eligible for this are set out in this document: Eligibility Criteria
The criteria provide a general guide however we do reserve the right to decline to give advice, or limit the advice or support we offer.
If a group representative has contacted the email advice service and is eligible for further bespoke support, the case is passed to one of our chartered casework volunteers who have the necessary skills, knowledge and expertise to assist.
Some examples of casework inlcude: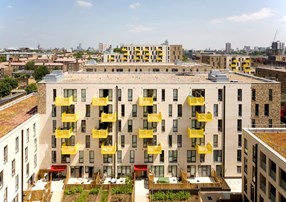 Providing a small charity with some pre-app advice regarding improving access to their site through the creation of a new hard surface track from a pre-existing carpark.
Advising a community group who manage an allotment site and who are concerned about proposed development plans that will flank two sides of this site and hence have a notable impact.
Advising a Housing Action Group in Birmingham following the introduction of an Article 4 direction prohibiting conversion from C3 to C4 small HMO.
If you think you are eligible for free casework support please complete this request form which is also accessible at www.planningaid.co.uk
Bespoke training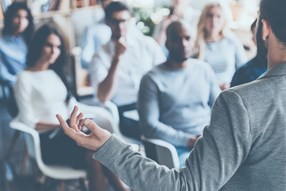 Planning Aid England offers bespoke training and advice on both general and specific aspects of the planning system. 
We work with community organisations, residents' groups, local charities and other community forums.
Our bespoke training is available free of charge to community groups and organisations who meet our Eligibility Criteria, which focuses upon communities in areas of high multiple deprivation and groups not traditionally engaged with the planning system. Our training includes:
Half-day workshop with an overview of the planning system. Additional time can be set aside for a Q&A session on key local issues
Half-day workshop on local and neighbourhood planning with particular reference to engagement techniques and where to influence the planning process.
Community engagement workshops
Capacity building for community groups or councillors.
To enquire about free bespoke training please complete this request form which is also accessible at www.planningaid.co.uk
If you are not eligible for free support, but would like further information about our paid for services, please call 020 7929 8338.
Neighbourhood Planning Support
In some circumstances, we are able to provide planning advice and support to neigbourhood planning groups in areas of high multiple deprivation (as measured by the Government's Index of Multiple Deprivation).  This is usually to asssist with a defined aspect of plan development and is to supplement, not replace, the support packages (grants and technical support) via the Locality Neighbourhood Planning website. 
If you think you are eligible for bespoke support please complete this request form outlining what it is you are seeking assistance with.