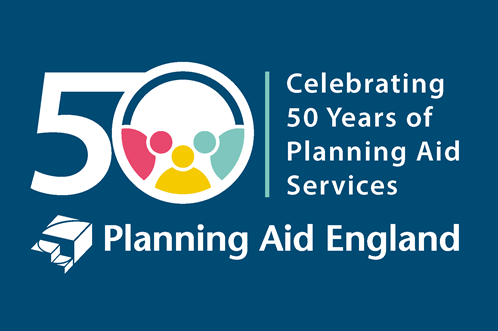 2023 marks 50 years of Planning Aid - a service which began in London, set up by the TCPA and local RTPI members, and which now operates across Britain via Planning Aid England, PAS (Planning Aid Scotland), Planning Aid Wales, and Planning Aid for London. A similar service, Community Places, operates in Northern Ireland.
This significant milestone provides a timely opportunity to reflect on and celebrate the history of Planning Aid; to hear from and thank volunteers; and consider 'what next?' for the future of public participation in the planning system.
This hub will bring together information about the history of Planning Aid services; reflections and recollections from volunteers and others; and case studies of projects and activities. The hub will grow throughout the year as more contributions are added. As it builds, we hope it will convey a sense that, whilst Planning Aid services have evolved and taken various trajectories over the last five decades, the ethos of Planning Aid - to empower people to effectively engage with the planning system - remains unchanged. 
If you have been involved in Planning Aid and would like to contribute to the hub, please get in touch.  We'd love to hear from you!