How RTPI Training can help planners everywhere update their skills for a post-COVID world
Life has changed and with that, work, training and networking as we know it. Four months into lockdown many businesses have started adapting to a new normal. When it comes to events however, most organisations, including the RTPI, are still sticking to an online format for the foreseeable future.

As we look ahead, the planning profession is sure to play a key role in our economy's recovery.
RTPI Training has designed a new programme of 20 online masterclasses that will help members and planners everywhere develop the skills needed to shape a post-COVID future.
We asked our Head of Careers, Education & Professional Development, Andrew Close MRTPI to shine a light on what's changed, the skills likely to be most in demand post-pandemic, and how members can continue to meet their CPD requirements throughout the crisis.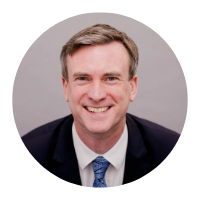 COVID-19 has touched every part of society, including the planning system. How has RTPI Training adapted to the crisis and are any of the courses a direct response to the pandemic?
We've transformed all of our Masterclasses to make them suitable for online delivery and to ensure they reflect the changes that COVID-19 has brought. All course topics are looked at through the lens of pandemic recovery. They are designed to help planners do their job more effectively in these difficult times, with practical case studies, frameworks and checklists. The programme now has an increased number of courses on wellbeing, health, inclusivity and resilience – skills that have become more relevant now than ever. Issues such as land value capture and housing delivery have changed in recent months and many of you know that an understanding of viability and development finance will become even more important as the economy fluctuates.
It is vital that planners are poised to re-imagine the world as it recovers from the pandemic. Which skills or topics are likely to become more relevant as a result of the current crisis?
Planning practice adapts to new situations. The design of housing, use of public parks, role of technology, reduction in travel, increase in nature and need for good leadership are all very much in the public consciousness now, and the role of planning is more obvious than ever. Our face-to-face Masterclasses already touched on all these topics but the pandemic has really focused people on the inequalities in the world and what can be done collectively to address these. For example, the session on Resilient Town Centres will now have a different angle as people do more online shopping and travel less on public transport. Our interactive skills workshops on writing, communication, negotiation or leadership for planners all remain key.
All Masterclasses continue to have a golden thread of climate change, good design and good mental health, and these topics are still very pertinent.
The format looks a little different now – tell us more about that and the main benefits of online training
The pandemic has made us re-evaluate what we do and how. It has allowed us to move online over a short period of time.
Now you still get an expert-led course linked to the RTPI's Core CPD Framework, but the new mode of delivery means you can access a face-to-face equivalent with a live half-day video workshop, Q&A, break-out rooms, shared notes, polls and whiteboards: all the tools you need to have the full interactive Masterclass experience in a small group setting, but with a significant price drop! (Online Masterclasses start from £99) Everything is recorded so there is no need to type up notes.
With masterclasses moving online, so has the networking and discussion - how do I get the most out of a class?
The half-day virtual workshop is only one part of the learning experience. We have built a dedicated course area for each Masterclass on the RTPI Learn portal with pre- and post-session activities that complement the live training.
You can choose to upload a short video to introduce yourself, take a quiz where we can find out what you know already to pitch the training at the right level, and access pre-reading activities prior to the course to get up-to-speed.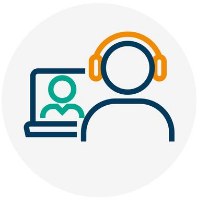 We have tried to maximise time and streamline the processes so you have more chance to ask the questions you want during the live presentation. Afterwards you can continue the discussion by sharing and critiquing resources with each other, asking the trainer follow-up questions, taking a quiz to test your learning, and adding the results to your CPD record.
Every virtual course is open for three months. It is up to you how much you participate in this guided learning - the more you put in, the more you get out!
All Masterclasses are aligned to the RTPI's Core CPD Framework so come submission time, all members have guaranteed quality training to report to the Institute. This structure allows you to take ownership of your own CPD needs and reflect on what you know already, what you have learnt during the course and what else you need to learn in the future.

Can planners from anywhere take part?
Our online masterclasses give you the chance to participate regardless of geographical location. Since moving our training online, we have seen a real increase in participants from overseas and more remote parts of the UK. The materials are based on best practice across the planning systems in the UK but we welcome professionals from all over the world who are willing to learn and compare the practice in their area.
Whether you're now working from home or the office you can access this CPD without needing to lose time and money travelling long distances.

What else is the Institute doing to enhance the CPD journey for members?
We are implementing the RTPI's new Corporate Strategy and its call for a seamless CPD journey. The move to online has been brought forward and we are investing in a digital transformation: a new RTPI Learn which you can access on your phone, new sign-in processes, and new regional webinars supporting the Training Masterclasses, plus a new RTPI website profile to log your training and other CPD online with us.
All this is an excellent way to keep your CPD up-to-date, meeting the skills challenge and helping to 'champion planning' which is ever more needed by all communities at this time – join RTPI Training and the #PlanTheWorldWeNeed campaign.

Online Masterclasses start from £99.
Explore our autumn programme here.
Other content you might be interested in