RTPI Scotland holds an annual conference which looks at topical issues in planning. This year's RTPI The Scottish Planner Live was held online.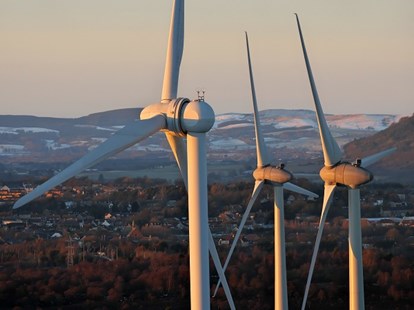 As thinking turns to a post Covid recovery many planners are asking what it will look like. A focus on a green economy is seen as key to this, but what does this look like and how do we make it happen? This conference brought together a range of perspectives to explore what they think a green economy should comprise, what is needed to deliver it. It also looked at leading practice in a range of different settings, examined what planners can contribute and what is needed to initiate changes required.
This event is part of the RTPI's COP26 programme aiming to highlight the role that planners can play in tackling climate change and achieving net zero carbon targets.
Welcome and Introduction - Barbara Cummins, Convenor, RTPI Scotland
Context
View the recording here
Ministerial Address - Tom Arthur MSP, Minister for Public Finance, Planning and Community Wealth
RTPI President's Address - Wei Yang, President RTPI
What should a green recovery look like? - Presentations on what a green recovery means and where planning can play a role, followed  by discussion:
Sarah Longlands, Chief Executive, Centre for Local Economic Studies
Professor Mike Danson, Visiting Professor of School of Government and Public Policy University of Strathclyde and member of Just Transition Group
Stefanie O'Gorman, Director City Economics, Ramboll
View the recording here
A Green Recovery for Whom? - Short 5 minute introductions, followed by discussion
Dr Oliver Escobar, Senior Lecturer in Public Policy at the University of Edinburgh
Jane Tennant, Strategic Planner, Clydeplan and Member of the Scottish Young Planner's Steering Group
More to be confirmed
View the recording here
Announcement of Scottish Young Planner of the Year - Jane Tennant
Making it Happen: How can we instigate change? - Panel session asking what needs to change and how.
Pam Ewen, Chief Planning Officer, Fife Council and Chair, Heads of Planning Scotland - confirmed
Stephen Ottewell, Director of Planning, Capita
Kevin Robertson, Chair, Scottish Property Federation
View the recording here
Making it Happen in different settings - Presentations, followed by discussion
Martin Elliot, Director of Strategic Planning, Leeds City Council
Jim Miller, Head of Planning, North Ayrshire Council
Debbie Mackay, Director of Planning, Savills
View the recording here
Summing Up and lessons for COP26, NPF4 and the Climate Change Plan - Victoria Hills, Chief Executive, RTPI
We are very grateful to Capita for their generous support in sponsoring this event.