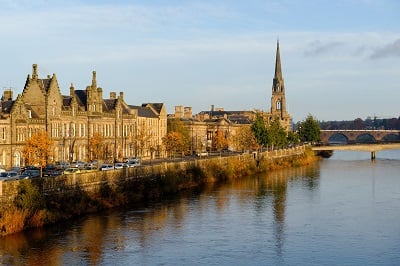 2022 marks another significant year for the Scottish planning system. In November last year the Scottish Government published the Draft NPF4 for consultation. This marks a shift in thinking and focuses on the Climate Emergency as well as the Nature Crisis. The NPF4 is now to form part of the statutory development plan and will lead planning decisions until 2045 once adopted. There are challenges to be met, and opportunities to be had. How, then, do we harness the the new planning system to ensure we shape places for people and in doing so contribute to reducing our impact on the planet? What are the opportunities for Young Planners, and what do we need to know?
This conference explored our response to the NPF4 and the new planning system through four themes: sustainable, liveable, productive, and distinctive places. We were joined by speakers from across Scotland who discussed ways in which we can deliver on NPF4, achieve green recovery and respond to the climate emergency and nature crisis. The conference explored the ways in which the new planning system can be harnessed, what opportunities young planners can grasp, and what we also need to know in order to address the challenges whilst shaping places for people.
Programme
Welcome by conference Chair Andrew Trigger, Convenor RTPI Scotland
Opening remarks with the Chief Planner Dr. Fiona Simpson
Session One: Sustainable Places
Community Wealth Building - Stephen White. Head of Community Wealth Building Unit at The Scottish Government
View Stephen's presentation here
Human Rights and Planning - Neil Collar, Brodies
Session Two: Liveable places
Infrastructure first - Pam Ewen, HOPS
Living locally in Scotland - A Rural Perspective - Debbie Mackay, Savills
View Debbie's presentation here
Session Three: Productive Places
Industrial Green Transition Zone - Paul Macari, Aberdeenshire Council
Delivering a Network for Net Zero - Tommy Hart, SSE     
View Tommy's presentation here
Workshops: Skills for Delivery
a. Design Value - Dr James White and Dr Gareth James - View James and Gareth's presentation here
b. Public Inquiries - Karen Hamilton, Brodies - View Karen's presentation here
c. Planning Obligations - Neil Collar, Brodies
Creating distinctive places - Christina Gaiger, President RIAS
Conclusions and Summing Up - Andrew Trigger, Convenor, RTPI Scotland
Close of Conference and Post Conference Drinks (sponsored by Geddes Consulting)
View the conference blog here.
Other content you might be interested in