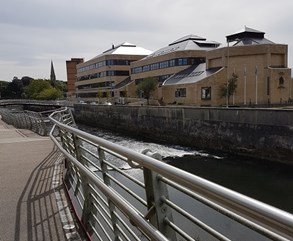 Following the May 2022 local government elections in Wales, RTPI Cymru has published its asks of those Councillors and Members taking seats in local authorities and National Parks across Wales.
Planning is one of the most important tools available to local authorities and Members to shape their communities and places. It carries real responsibility for delivering for the whole community for today and the future.
Planning has an important role to play in delivering Local Authorities' corporate goals and supporting the Wellbeing Goals set out in the Well-being of Future Generations (Wales) Act 2015. Planning proposals (whether allocations in a plan or applications) envisage change and change often generates a sense of fear in some quarters which makes planning quite a challenging topic for members often facing conflicting pressures.
Read our guide to unlocking the value of planning neu yma yn Gymraeg: datgloi gwerth cynllunio.