Winner: Joney Muriel Ramirez Soto, RPS
Joney is a chartered planner since 2017 specialised in residential and leisure developments. She believes planners can be great leaders and that we need more planners in positions of power. She achieved a certification in Leadership and Management and volunteers with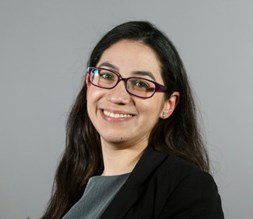 Bookmark charity, to help children improve their reading abilities. She promotes planning by organising small events on World Town Planning Day and talking to young people and students about the importance of planning in achieving sustainable development.
Joney impressed the judges with her passion for the role of planners and by demonstrating experience in professional practice beyond her years. She demonstrated to the judges a clear desire to promote the role of the profession within communities, and strives to emphasize the role of planning, and how important planners are in balancing public and private interests, and creating a more equitable, inviting, and better environment for all.
Joney impressed the judges with her assertion that planners can and should be great leaders, and her belief that more planners were needed in positions of power, and her ambition to strive to achieve that, to increase the influence of planning.
Commended: Judith Onuh, WSP UK Ltd
Judith is a great ambassador for the profession. Not only is she passionate about helping her clients, she also plays an active role promoting the profession to inspire the next generation through her involvement with the BAME Planners Network, which she co-founded, and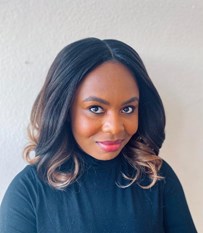 the RTPI General Assembly. She uses her experience and methodical approach to project delivery to successfully advise clients on some very complex projects including the AQUIND Interconnector. Her dedication was rewarded in 2022 when she was featured as part of the Planners Women of Influence list for her contribution to the profession.
The judges were impressed with Judith's active role in promoting and championing diversity and inclusion within the sector. She co-founded the BAME Planners Network in 2020 and has run numerous workshops, mentorship, and presentations as part of the network, supporting those from a BAME background. Judith was awarded the RTPI's President's Award in recognition of her efforts encouraging diversity and inclusion within the profession. 
The judges were also impressed with her involvement in the Institute – as an elected member of the RTPI General Assembly she has supported in delivering RTPI CHANGE plan objectives
The judges considered Judith to be a great ambassador for the profession.