Best Project of the Year Winner
Humber: Hull Frontage Flood Defence Improvements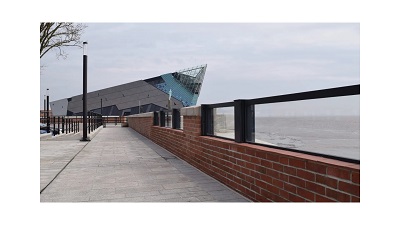 A £42m, 7km-long tidal flood defence scheme protecting c.113,000 properties to at least 2040, with in-built adaptability to 2115. The outcome successfully balances the need to deliver confidence for on-going economic activity and inward investment with international nature conservation imperatives, sensitive responses to historic and residential context, and inclusive access and environmental quality for local communities, contributing to the reconnection of the city and its waterfront. This was achieved with the assistance of carbon-saving digital technologies, and deft sequencing and alignment of consenting processes and delivery, at strategic and local levels, across planning authority boundaries, and between land and sea.
Judges' comment: "This is an important civil engineering project directed to address climate change and economic security. It delivers highly significant benefits to the local community by reducing the risk of flooding. The Entry provides an excellent analysis of the scheme against the UN
Best Project of the Year Commended
North Cave Wetlands entered by Breedon Trading Limited
Entered by Breedon Trading Limited, MJCA and Yorkshire Wildlife Trust

North Cave Wetlands is a leading example of a sustainable, inclusive and biodiverse 21st Century nature reserve, developed in the footprint of a large quarry. Aggregate minerals are essential for development and maintenance of many aspects of our built development including energy efficient homes, public buildings and transport systems. The extraction site has been largely restored providing a mixture of extensive habitats used by passage, breeding and wintering birds. The ethos of the design has focussed on compensatory habitats for habitats threatened due to climate change whilst providing a community facility which provides inclusive access to all and supports wellbeing.
Judges' comment: "This is an excellent example of developing an old mineral extraction site to create a wetland habitat, securing environmental improvement and delivering biodiversity benefits. The scheme secures a valued recreational resource with unrestricted access with accessibility for those with challenging mobility."
Best Project of the Year Commended
York Minster Refectory and Minster Yard Public Space
Entered by Savills (UK) Ltd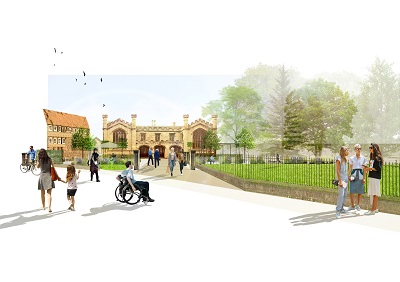 Savills (UK) Ltd, acting on behalf of the Chapter of York achieved full planning permission and listed building consent for the change of use of the former York Minster Song School to a destination refectory for York Minster, incorporating best in class measures to address the climate crisis and a new public open space for the City of York. The project was essential in securing a viable long-term use for the Grade II Listed Building and contributing a new funding stream to contribute towards the upkeep and running of the Grade I Listed York Minster
Judges' comment: "This scheme repurposes parts of a highly significant heritage asset to provide an active business and community mixed use facility. The scheme scores well against the UN goals for sustainable development. The impact of the pandemic has lead to an innovative approach using technology for ongoing community engagement".