The Regional Activities Committee supports and advises the Regional Management Board.
Members of the Regional Activities Committee are:
Regional Activities Committee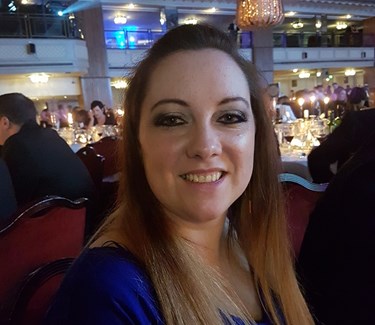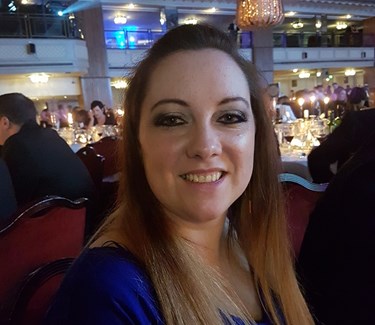 Becky Eades
Chair (2022)
Becky is a Chartered planner and is Head of Development Services at City of York Council. Since joining City of York Council in 2018 Becky and her team have lead led on a number of large scale schemes including the York Central site which is one of the largest brownfield sites in England; located next to the city's existing retail and business core and the railway station and is 45 hectare mixed-use development site. Before joining City of York Becky worked at Wakefield Council specialising in residential developments and also led on a number of large scale schemes including the Wakefield East expansion project and Newmarket Lane development site. Communication is a key part of Becky's work ethic and is always happy to promote planning whenever the opportunity arises. The future of planning is important to Becky as she sees it has part of her role to promote planning and has recently done talks in schools to promote the planning in future generations.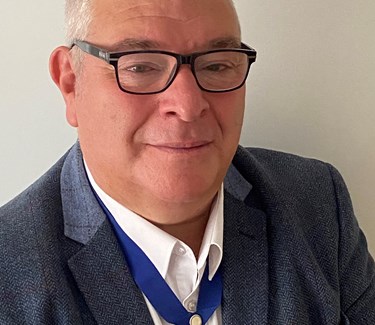 Derek McKenzie
Immediate Past Chair (2022)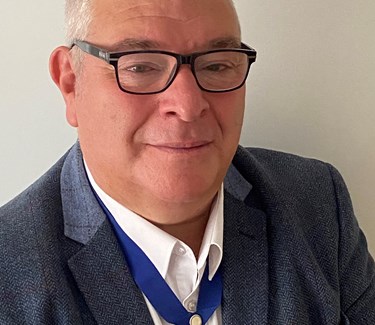 Derek McKenzie
Immediate Past Chair (2022)
Derek graduated from Dundee University in Town and Regional Planning and later from Durham University in Environmental Impact Assessment. His career has spanned over 30 years, with the latter half at Chief officer level. He has also worked as Head of Planning with the Dubai based master developer "Nakheel" leading on a number of major projects including the Waterfront City and Palm Jumeirah. He has been a consultant since 2011, specialising in interim management and service transformation. He returned to full time Local Government in 2019 as Chief Planning Officer at Sefton Council on Merseyside.  He has a passion for overseas planning, with clients in the Middle East, Russia and China during his time as a consultant and is familiar with their planning systems. He is currently a member of the RTPI Membership and Ethics Committee and the RTPI Education Network. Prior to this he was a member of the RTPI's International Committee and the Independent Consultants Network Steering Group.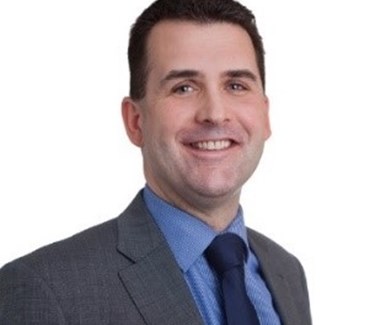 Richard Wood
Policy Advisor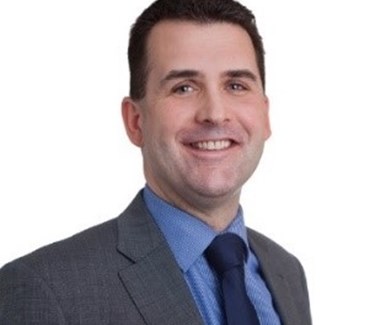 Richard Wood
Policy Advisor
Richard is a chartered town planner and works as an independent planning consultant based in Hull. He set up Richard Wood Associates in 2016 and has a long track record of working in the Yorkshire region in the public and private sector.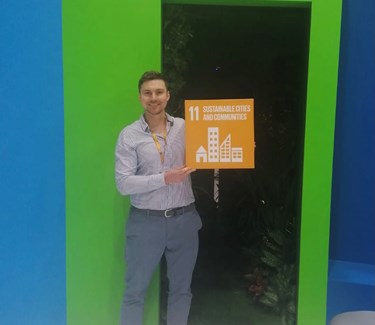 Will Steel
Hon. Secretary (2022)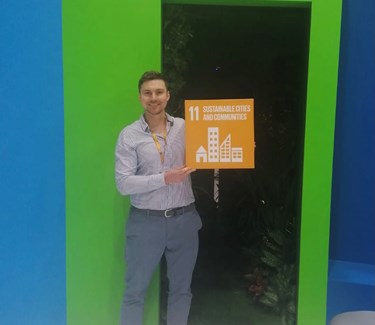 Will Steel
Hon. Secretary (2022)
Will is a chartered town planner and is part of the Atkins UK northern planning team.  He works as a part of multi-disciplinary teams on a range of infrastructure and development projects which vary from local to national significance, and contributes to business development. 
Will previously worked as a planning consultant within the Property industry with Cushman & Wakefield in Leeds.  He started out his career in the public sector, working within a variety of teams at the City of York Council.
Will is also a part of the Regional Management Board for RTPI Yorkshire, as Honorary Secretary.  In addition, he is a steering member for the Commonwealth Association of Planners Young Planners, working in collaboration with the RTPI on events and initiatives where relevant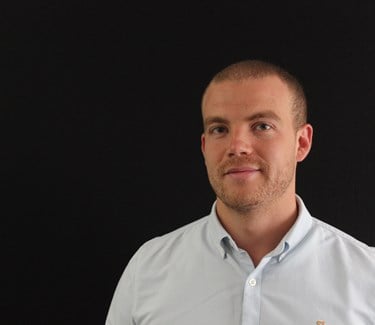 Simon Johnson
Hon. Treasurer (2022)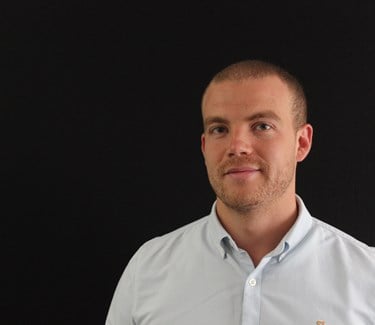 Simon Johnson
Hon. Treasurer (2022)
Simon is an Associate Environmental Planning Consultant currently working for Delta-Simons Environmental Consultants Ltd in the national team. Simon specialises in the provision of Environmental Planning Services and advice to developers, land agents, fund managers, local authorities, town planning consultants, other co-professionals and colleagues. Before joining Delta-Simons, Simon worked for an award winning private and public sector regeneration partnership in North East Lincolnshire. Simon was the key senior consultant and project manager for the firm's largest private planning contract in the region. In 2008 Simon started his planning career at East Riding of Yorkshire Council dealing with predominantly major applications. As well as being a Chartered member of the RTPI he is also an Associate member of the Royal Institute of Chartered Surveyors (AssocRICS).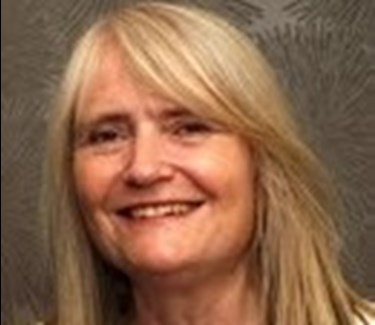 Christine Naylor
RAC Member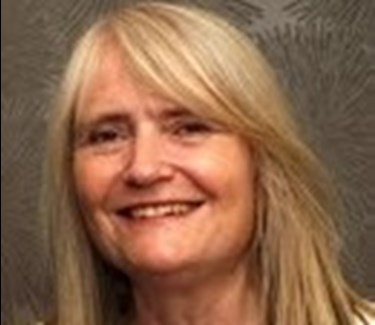 Christine Naylor
RAC Member
Christine took early retirement from Leeds City Council after a long career in local government planning. After several years with the new West Yorkshire Metropolitan County and after 'finishing' the Structure Plan, she moved to Leeds. There she managed and led teams involved in development management, with responsibility over the years for developments in the City Centre, North West and North East Leeds, as well as major projects across the District. After a couple of years involved mainly with family caring, but not having given up on the profession, she was keen to join the RAC and get back involved with the activities of the Region.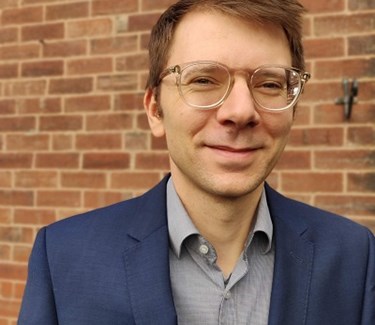 Philipp Tschavoll-Selenko
RMB Member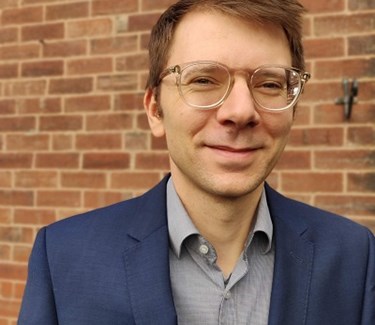 Philipp Tschavoll-Selenko
RMB Member
Philipp has an international planning background, started off his career in Germany and Austria and worked in both the public and private sectors.
Although specialised in planning policy he is experienced in planning application work, including pre-application advice, preparing planning applications and conducting public consultation.
Having worked for North East Derbyshire District Council's Planning Policy Team for over six years, Philipp joined DLP in November 2021. Philipp works within the Planning Team but also contributes to Strategic Planning work.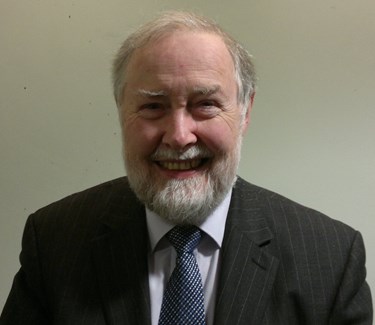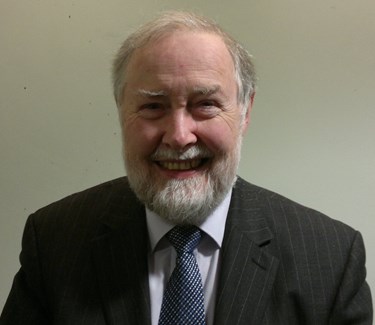 Stan Driver
RAC Member
Stan studied at the Department of Town & Country Planning at Newcastle University, graduating with BA (Land Use Studies) in 1965. He worked first for the West Riding County Council in the Environment Section of the County Planning Department, and was elected MRTPI in 1968. Following spells in development planning at Rotherham County Borough Council and York City Council, he returned to the West Riding County Council, from which he joined Kirklees Metropolitan council as a team leader in 1974, working initially on corporate planning including new housing and housing improvement schemes, and later on local plans. He followed this by work on Government regeneration projects, and was seconded to be the Housing and Environmental Regeneration Manager for Batley City Challenge between 1995 and 1998. On his return to Kirklees he became the conservation team leader, being elected as a member of the Institute of Historic Building Conservation in 2001. Stan retired from local government in 2007, but remains a full member of the RTPI and the IHBC, and has since been a planning aid volunteer.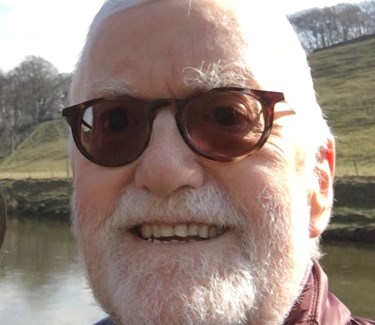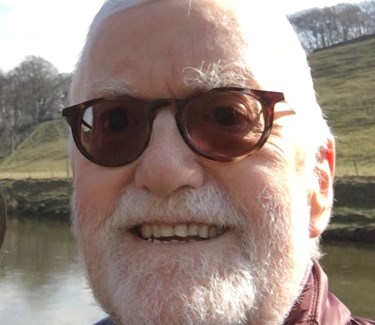 Bob Wolfe
RMB Member
Bob retired from commercial planning practice in 2012. From then he was Honorary Regional Secretary of RTPI Yorkshire until 2019 when, amongst other things, he has led on the inception and development of the Great North Plan, and subsequent "Ambitions for The North" report.
He was elected to the RTPI General Assembly in 2015/17. He continues to play an active role within RTPI Yorkshire, particularly in pursuing pan regional planning initiatives and career professional development opportunities that challenge the status quo.
He is particularly interested in hearing from anyone in, or considering joining, the planning profession about how the RTPI can improve in serving it's members. He enjoys walking, gardening, reading and holds a Leeds United season ticket.
Paul Leeming
General Assembly Representative (2022)
Paul Leeming
General Assembly Representative (2022)
Paul is a consultant with Carter Jonas in Harrogate, North Yorkshire. He has been a member of the RAC and volunteer with Yorkshire Planning Aid since 1996. Paul served as the Chair for the RTPI Yorkshire Region during 2006 and since 2009 has chaired the Yorkshire Conference Series in partnership with the two planning schools at Leeds Metropolitan University and Sheffield Hallam University.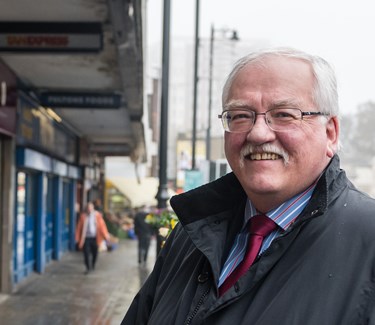 Alyn Nicholls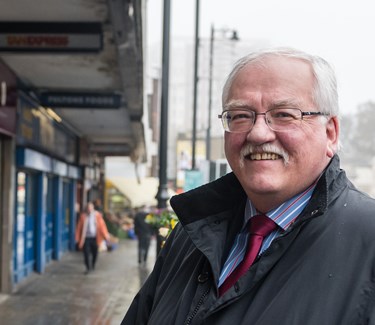 Alyn Nicholls
Alyn graduated with an Honours degree in Urban and Regional Planning from Oxford Poly in 1979 and was elected a Member of the Royal Town Planning Institute in 1982.  He Has his own consultancy practice which he established in 1990. Alyn has been involved in a wide range of private and public sector work throughout Yorkshire, the North West and beyond.  Clients have included Land Securities in respect of the White Rose Centre at Leeds, The East Midlands Region of the National Trust and local authorities.  He has also undertaken extensive work for Morrisons, Asda and the Co-operative Group.  Current Clients include Waitrose and John Lewis. Alyn has been appointed an "Expert" by the Government's High Streets Task Force. He has extensive experience of public inquires, hearings and examinations and he has spoken at a number of RTPI seminars on the role of the expert witness at inquiries. Alyn is also on the Steering Group of the RTPI Network of Independent Consultants.
In his spare time Alyn enjoys time with his wife ambling in the Lake District, attending cricket matches and the delights of older motor cars. Over the past 20 years he has been learning to play the piano accordion, unsuccessfully, and he is a professional model maker.  He also aspires to be paper free.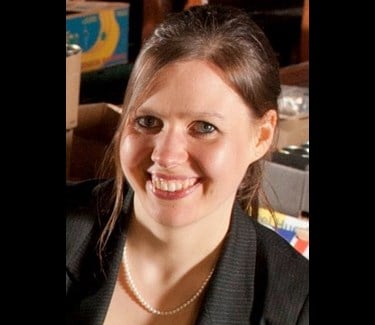 Jennifer Winyard
Regional Awards Chair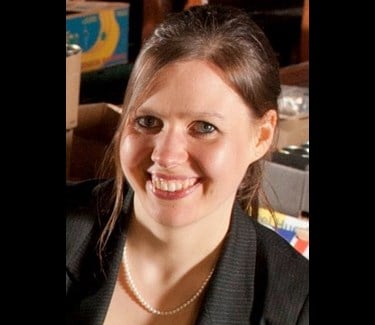 Jennifer Winyard
Regional Awards Chair
Jennifer is a dual qualified Chartered Town Planner and Chartered Planning & Development Surveyor, with a background in architecture. She is currently Senior Strategic Land Manager at Barratt Developments PLC. Based in Barratt & David Wilson West Yorkshire Division, she is responsible for securing new land opportunities and promoting the existing strategic land portfolio through the planning system. There is focus on land acquisition in West Yorkshire and across South Yorkshire. Prior to working for a national house builder Jennifer spent several years at Turley and was involved in a broad range of multi-disciplinary projects for a variety of clients across the UK, including major retail, leisure and health. Jennifer has been a Member of the RTPI for over 10 years; is past Chair of YORnet and led the organisation of the 2013 Young Planners' Conference. She was also a "Young Planner of the Year" finalist in the 2014 Planning for Excellence Awards. She currently Chairs the RTPI Yorkshire Awards Group. Jennifer was also Chair of Women in Property's Yorkshire and North East Branch between 2013 and 2015.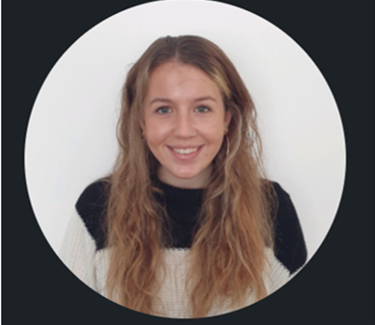 Ciara Jenkinson
Regional Activities Member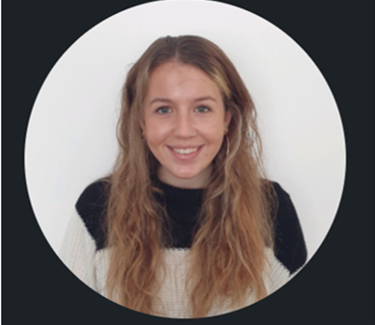 Ciara Jenkinson
Regional Activities Member
I am a second year student studying Human Geography and Planning at Leeds Beckett University. I have an active role within the university in a number of volunteer roles, as course student rep, co-founder and treasurer of the Geography Society and volunteering projects through the university. 
My involvement in the Royal Geographical Society's student ambassador scheme and women in property award have further accelerated my aspirations to work in the planning sector specifically targeting sustainable regeneration projects whilst create equality in our areas.
I am an adventurous individual who enjoys spending time in the outdoors as well as being fortunate enough to have had incredible opportunities to travel the world, experiencing different cultures and landscapes which only further increased my passion for exploring and inspired me to do the degree I am today.
Dave Johnson
Dave Johnson
Dave Johnson moved to Hornsea in the East Riding of Yorkshire in January 2021 having taken early retirement from the University of the West of England, Bristol, where he had been a town planning lecturer for many years. Prior to that Dave worked for English Heritage as the Regional Policy Officer for the south west.  He has also worked for Future West, a charity promoting sustainable development through partnership working in the West of England area; for Southampton City Council as an Economic Development Officer; and for the National Union of Students as a Regional Officer for the south west. He has also been a parish, city and county councillor, where he was heavily involved in planning, transport, environment, culture and regeneration matters.  His main areas of interest are planning policy and implementation, planning and conservation and planning and education.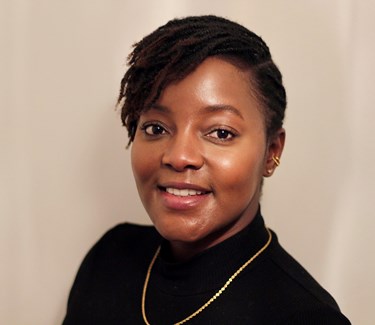 Charlotte Mapanga
RAC Member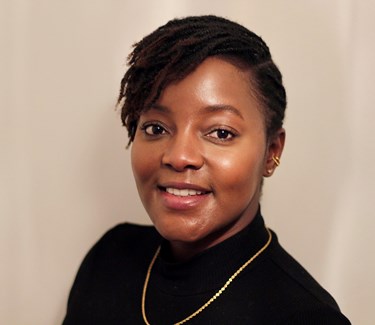 Charlotte Mapanga
RAC Member
Nyasha (Charlotte) is a committed and commercially minded chartered town planner with over 6 years of experience in both public and private sectors. She is currently working within the Development Management team at Richmondshire District Council, having previously worked for other Local Planning Authorities. Prior to that, she worked for WYG and Persimmon Homes and gained experience of project managing and providing specialist input into a wide range of planning applications primarily residential, sports, regeneration and renewable energy. 
Nyasha has a particular passion for high quality design and takes an innovative approach to resolving challenging and conflicting situations in planning related planning projects. 
Alongside her professional role, she is committed to promoting the RTPI and planning as a career to create a positive change within the industry.