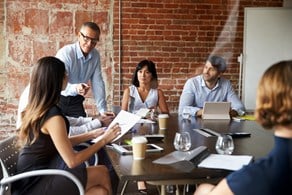 Do you want to develop your skills, widen your network, develop your career and raise the profile of planning?
Here in the West Midlands we provide a range of services for members. Our activities, including CPD events, social events, policy consultation roundtables, regional awards, APC briefings and debates are co-ordinated by two committees and there are many great opportunities to get involved with these activities even if you are not a committee member.
Our Committees are made up of a diverse range of friendly professionals who are passionate about planning and shaping its future.
RTPI West Midlands is volunteer led, with activities managed by members for members through the work of our:
Regional Management Board (responsible for the general running of the region)
Regional Activities Committee (supports the RMB in organising events and activities in the region)
2021 Committee meeting dates:
Wednesday 13th January
Tuesday 2nd March
Wednesday 5th May
Wednesday 8th September
Tuesday 16th November
Inspired? Consider joining the committee.
Members are welcome from all areas of planning and we are always ready to welcome new members. Contact [email protected] for more information.