Young Planner of the Year - Winner
Rebecca Windemer, Regen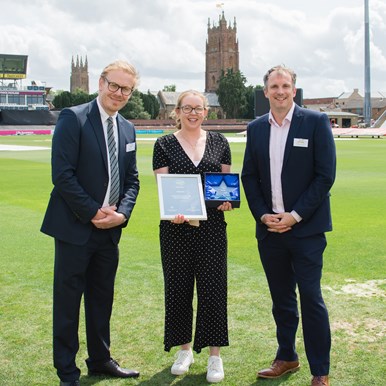 Rebecca is an enthusiastic advocate for the important role of planning and planners in the transition to increased renewable energy generation. She is passionate about using planning research to influence change and has used her research on onshore renewables to influence change in policy and across the industry.
Rebecca has regularly called for greater support for local planning authorities as well as policy change to support the future energy system. She has also spoken about the importance of planning policy for renewables in the national press and is an active member of the RTPI South West Regional Activities Committee and a local Bristol Advisory Group.
Judges' comment
"Rebecca is an outstanding and passionate planner and advocate of planning with a demonstrable track record in using research to shape policy at local and national level for renewable energy generation. She has carved an international exposure via conference speaking opportunities and has been regularly quoted in the broadsheet press and even appeared on BBC Newsnight. Rebecca has regularly called for greater support for local planning authorities as well as policy change to support the future energy system.

Shaped by the experiences of others, she is now established in her career, retaining one foot in academia and the other in practical research within Regen, a not-for-profit Independent Centre for Research working towards a Net Zero Carbon future.

She is clearly well regarded in her sector.  There is little more that anyone could be expected to do to deserve the Award of South-West Young Planner of the Year, being described by Judges as outstanding and exceptional"
Young Planner of the Year - Commended
Jozie Bannister, Devonshire Homes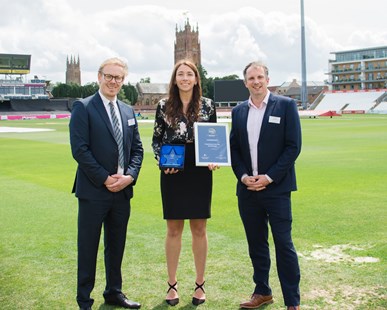 Jozie is an exceptional chartered young planner with a wide-ranging experience both personally and professionally that can inspire others.  She has demonstrated leadership in securing permission on some exceptional schemes and as chair of the local Young Planners' Network she has delivered events and other voluntary work to the benefit of others.
Judges' comment:
"The judges were very impressed with Jozie which was a nomination by a third party. The context of this entry and subsequent interview with the judges concluded that she is a professional, energized Young Planner with a clear goal to inspire the next generation through connecting with undergraduates and mentoring.
Her engagement with the University of Plymouth as both a guest lecturer and Careers Fayre participant was cited as an excellent example of Jozie using her legal academic background to identify and encourage those with cross transferable skills in law to consider refocusing their studies and interests towards planning as a career. Her people-centred focus and interest in mentoring was evident to the judges, proving that Jozie is a great ambassador to the Institute and the profession".
Approachable, resilient, highly skilled and knowledgeable – she is a formal and informal mentor and role model to others whether through projects, APC applications or more generally.
Young Planner of the Year - Shortlisted
Elliot Dommett, Stantec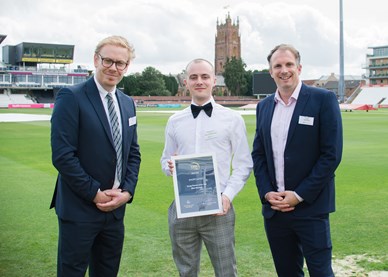 Elliot is a passionate and energetic planner who proudly represents Stantec and the RTPI in a variety of roles across the region including as a Planner and outreach coordinator at Stantec, a member of the Devon, Cornwall and Somerset Young Planners Steering Group, and sitting on the RTPI's SW Careers and Education Working Group.

Elliot is a role model to many in his work inspiring children into planning and the built environment, but also to those at Stantec who see his enthusiasm and diligent work on projects that he knows will positively and beneficially affect local communities.