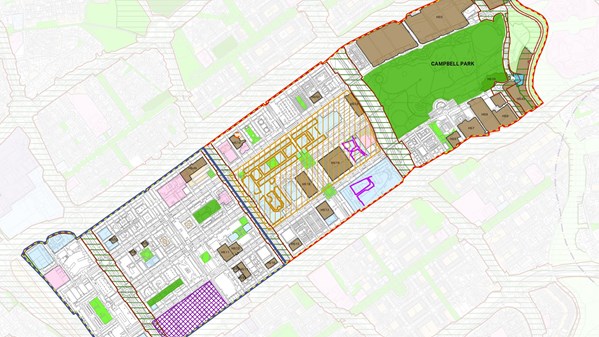 An example of how a structured project management approach and the close collaboration with all stakeholders facilitated the speedy delivery of high-quality policies.
In under 3 years, Milton Keynes Council (assisted by AECOM) produced technical studies, adopted a new Local Plan and consulted on two related Supplementary Planning Documents. Delivery on a tight timescale was possible through a structured project management approach and collaboration with all stakeholders.
Lessons learnt
Local authorities should adopt a structured project management approach for plan-making to deliver quality policies in a narrow timeframe.
External consultants and internal assets working on plan-making should be integrated into a single team, to achieve the holistic and multidisciplinary approach needed to deliver truly sustainable outcomes.
Constant collaboration and an open, two-way communication should be maintained with residents, businesses, politicians, and statutory consultees. Active consultation throughout the whole plan-making process, is crucial to secure the support needed for a speedy approval of the plan.
Find more details here.​
"This is a great example of collaborative working between the public and private sectors and shows Milton Keynes Council yet again leading the way in planning." 
Ian Tant MRTPI, 2019 RTPI President
"This is a great example of effective collaboration between public and private planners working together to support the production of Plan:MK. Public engagement was proactive, comprehensive and continuous and the overall approach illustrates planners' passion for plan making with high levels of technical and soft skills demonstrating excellence in plan making and leading practice."
Sue Percy CBE, chair of the judging panel and Chief Executive of the Chartered Institution of Highways & Transportation