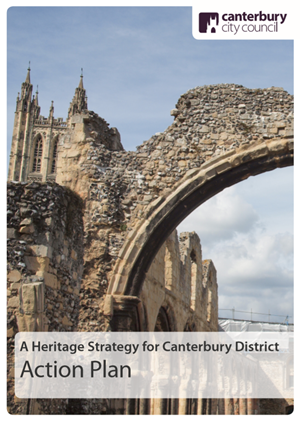 An open strategy that puts heritage at the centre of social and economic development in Canterbury.
Canterbury's heritage strategy has an open framework that outlines a set of objectives that stakeholders can adopt in order to protect and promote the city's unique historic environment, and use it as an opportunity for prosperity.
Lessons learnt
Heritage should be seen as a strategic resource that can contribute to the well-being, cohesion, economy and sustainable development of a community, beyond matters of simple conservation.
In documents that set out strategic policies, it is useful to separate a high-level strategic document, that can be used by all interested stakeholders and a detailed action plan, that should be reviewed frequently.
An open attitude to engagement should be adopted, conducting  a wide ranging consultation with residents and stakeholders, in order to include ongoing initiatives that can contribute to the strategy and delivery programme.
Find more details here.​
"The awards submission demonstrated how the Council seeks to identify and increase the tangible benefits that heritage brings to the wellbeing of residents, visitors and businesses and the judges were impressed at how the Council's work champions heritage in every aspect of its services." 
The judging panel for the 2019 RTPI South-East Awards for Planning Excellence