The RTPI North East Awards for Planning Excellence celebrate outstanding planners, plans and projects that demonstrate the power of planning in our regions.
The awards highlight exceptional examples of how planning and planners have a positive impact on our quality of life in creating exceptional places and protecting our environment. In recognising and rewarding excellence we aim to inspire others to achieve the same high standards.
If you were unable to to join our ceremony on Wednesday 24 November when our results were annouced.  You can watch again on the RTPI YouTube Channel.
Congratulations to our finalists and to our winners in 2021.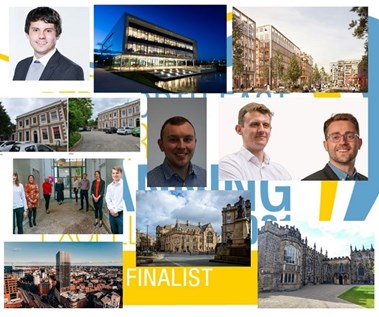 If you are inspired by all you have seen then we would encourage you to enter the 2022 RTPI Awards for Planning Excellence opening early next year. Register your interest with [email protected]
You can learn more about our finalists and winners below.
RTPI North East Awards for Planning Excellence are sponsored by

 BH Planning & Design are delighted to continue our sponsorship of the RTPI North East Awards for Planning Excellence in 2021. The quality of the submissions in recent years has demonstrated the great work of the profession in this region and the important role that planning professionals play in influencing projects through the development process. We are proud to be sponsoring this celebration of our successes in the North East.

We believe the RTPI Regional Awards play a key role in driving quality and ambition by recognising the hard work of professionals in the UK planning environment. We are thrilled to be able to expand our ongoing sponsorship of these awards under our new Tetra Tech brand."