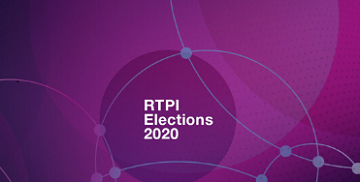 Could you influence the future direction of RTPI London?
Nominations for the Nations and Regions elections will open on 15 June.  This is the first time we have opened our Regional elections alongside the National elections.  We are inviting members in the UK and around the world to get involved in the running of the Institute.
Who we are
RTPI London committee members are all volunteers with expertise in many aspects of planning and represent both the private and public sector.
What we do
Activities are provided by members for members and include CPD events, social events, policy consultation round tables, APC briefings and debates.
There are lots of great opportunities to get involved with these activities even if you are not a committee member.  All activities are co-ordinated through our Regional Management Board (RMB) and Regional Activities Committee (RAC).
Here is what our existing volunteers have to say:
"Being involved with RTPI London puts you at the heart of the London community - an opportunity to network with a diverse mix of people from across the sector, lead thought leadership, and help shape the Institutes response to policy in London."
Tom Venables, Director - Prior Partners and RTPI London Chair
"Being part of the RTPI London Committee has enabled me to learn, work and share ideas with fellow planners outside of my organisation. I have enjoyed being part of a diverse team which has sought to create interesting events and connect planners around London."
Katie Lidington, Wood PLC and RTPI London Honorary Secretary
"As a Graduate Planner, RTPI London gives me a platform to meet other similar minded planners who want to contribute to the advancement of London's planning community"
Cleo Au, RTPI Young Planner Secretary

Join us now
Find out more information or just nominate yourself today.
Together we support members and champion planning in London.
Other content you might be interested in