Young Planner of the Year Winner
Bethany Rance, East Suffolk Council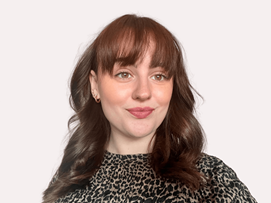 Beth joined East Suffolk Council in the summer of 2019 as a Graduate Planner with no planning experience and has become an exemplary young planner. Within this short time, she has gained a first-class degree apprenticeship and obtained full membership of the RTPI, in addition to working and leading on a huge spectrum of applications from householders through to being involved, as part of the Council's team, on the development consent process for the Sizewell C new nuclear power station. Beth's drive and fearless can-do attitude are admirable.
Judges' comment: "Beth's dedication and commitment to her work as a town planner is truly impressive. She has demonstrated a deep understanding of planning policy and process, and her attention to detail and commitment to securing positive outcomes for the environment and the local community is commendable. Her achievements, including being one of the first staff members at East Suffolk Council to embark on the RTPI Chartered Town Planner Degree Apprenticeship Scheme and achieving full membership in December 2022, are a testament to her hard work and skill. Beth is a positive role model for young people and a valuable contributor to the planning profession."
Young Planner of the Year Commended
John Mason, Carter Jonas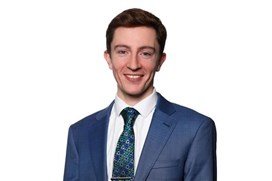 John has a very good understanding of the planning system and, throughout his career, has built up a breadth and depth of experience working on a wide range of planning and development projects across the eastern region. Much of the success of his work comes down to his professionalism, diligence and enthusiasm for good planning. He tackles challenges which arise through his work in a calm and collected manner. John has been very active with the RTPI, arranging RTPI East of England Young Planner events and social meetups, and he is always keen to assist fellow young professionals. 
Judges' comment: "John Mason has shown remarkable progress in his role at Carter Jonas, developing a breadth of knowledge and experience in the planning and development team. He has taken on a wider range of difficult projects and has shown professionalism in managing staff, consultants and engaging with stakeholders. John has also acted as a positive role model and mentor to junior staff, supporting their professional development. He has demonstrated a commitment to planning and supporting diversity in the profession through his involvement in the company's EDI network and promoting sponsorship of Pride events. John is a clear future professional leader and an excellent role model."