Small Planning Consultancy of the Year Winner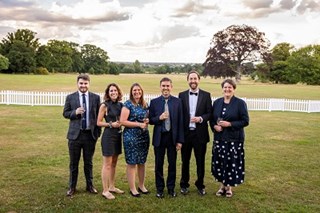 DAC Planning is a professional planning consultancy based in the east of England, servicing clients nationally. DAC Planning provides professional planning consultancy services to public sector clients and local communities with a strong background in the production and implementation of planning policy.

Understanding the significant impacts that planning decisions can have on individual people and communities, DAC Planning places great importance on high-quality, thoughtful, and sustainable planning which creates safe, enjoyable, and beautiful places to live and work. Knowing the pressures and complexities of local Government, DAC Planning brings extensive experience to provide cost-effective solutions meeting clients' requirements. 
Judges' comment:  "We are thrilled to announce that the Small Planning Consultancy of the Year in the East of England award has been given to DAC Planning! Their focus on enhancing outcomes and commitment to diversity and inclusivity in the workplace truly stood out to the judges. Their consistent performance and fantastic reputation within the consultancy market, particularly in their support of local authorities, were also impressive. It's great to see a company that highly values communication, flexibility, and innovation. Congratulations to the team at DAC Planning for this well-deserved recognition!"