Our winners of the RTPI East of England Awards for Planning Excellence 2020 were announced on Thursday 19th  November 2020 at our Virtual Awards Ceremony:
Subscribe to our You Tube Channel
East of England Awards for Planning Excellence celebrate projects and people who have helped create exceptional places and improved the lives of those who live and work there; highlighting how planning and planners work to create a safe, healthy and sustainable future.
Winning these prestigious awards is a clear demonstration of quality, and an excellent way to raise the profile of a project, team or individual.
RTPI East of England Awards for Planning Excellence are sponsored by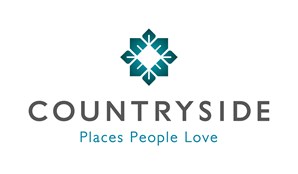 Countryside are proud to be supporting the RTPI East of England Awards and celebrating quality planning across the region.
8 projects were shortlisted in this years Awards
The results...
Click on each project below to find out more and read their entry form.
Entered by:  Broadland Housing Association

Other key organisations involved with the project: Bidwells, Ingleton Wood, Hudsons, Rossi Long, Liz Lake, North Norfolk District Council

North Norfolk has one of the most acute needs for affordable housing outside London. Changes to government funding for affordable housing meant that delivery, particularly in rural villages, was unviable.

Broadland Housing Association (BHA) identified the opportunity through changes to national policy to generate proceeds through the development of market homes that could subsidise the delivery of affordable housing across North Norfolk.

The district-wide strategy delivered 61 affordable homes in 5 rural locations, linked by one Section 106 Agreement. The schemes have been thoughtfully designed having regard to existing and future residents to ensure the creation of sustainable, inclusive, communities. 

 

Entered by: A D P

Other key organisations involved with the project: Rose Builders Ltd

The site at Lawford was identified as an emerging site allocation, which led to constructive engagement with all key stakeholders and local residents to develop a community-led concept and vision for the site that comprised: 150 new homes approximately, including affordable starter homes to be delivered by a locally created housing trust; 700 sqm of office floorspace; 2.6ha of Community Open Space; an off-road school bus park for the Manningtree High School; and a Multi-Use Games Area. The vision has now been realised and resulted in a sustainable extension to the settlement that has really benefited this rural community. 

 

Entered by:  Central Bedfordshire Council

Other key organisations involved with the project: Weston Homes, PLC

The high quality conversion of a Middle School which contained a Grade II Listed Building, two curtilage Listed Buildings and partially within a Conservation Area to a mixed residential development within Dunstable High Street.

Due to a change from three tier system to two, the school was no longer required and was sold by the Trustees to the Housing Developer.

The Planning Officer and Conservation Officer worked closely with the developers to ensure an innovative, yet sympathetic residential development. The applications were submitted in July 2016, with permission issued in March 2017. The development is now nearing completion with the first occupation in May 2018.

 

Entered by:  Strutt & Parker and Braintree District Council

Other key organisations involved with the project: Braintree District Council, Farrer Huxley Calfordseaden, Stanley Bragg, Bradbrook, Intermodal, Marshgate Group

Through the use of a Local Development Order (LDO), a very high standard for design excellence has been set for the Horizon 120 Business and Innovation Park, whilst encouraging investment by providing certainty to potential occupiers and simplifying the planning process. The LDO will lead to the creation of new jobs on an allocated site which has not come forward. The business park will include ancillary facilities, new buildings and infrastructure, all set in a high quality public realm with exemplary levels of landscaping. The new Horizon Park will provide significant ecological improvements as part of the sustainability of the scheme.

 

Entered by:  Central Bedfordshire Council

Other key organisations involved with the project: N/A  

The ethos of the Academy is a multi-disciplinary approach to grow our own skilled professionals to enable us to resource the high level of growth identified in our area. The Academy does not just include Planners, we include trainees in other skilled shortage areas such as; Flood Risk, Highways, Building Control and the Natural Environment. The Academy has a dedicated resource to manage and train; invests in new and existing staff; has a programme of regular training events; includes training in soft and wider skills necessary to work within a Local Authority.

 

Entered by: Barton Willmore LPP and L&Q Estates Ltd

Other key organisations involved with the project: L&Q Estates Ltd

Straits Mill is a mixed former historical industrial and greenfield site comprising undulating, partially wooded and partially developed land on the northern gateway in to Braintree. Creating the new community presented a number of design challenges which the proposals have responded to through a high quality residential-led mixed use neighbourhood for up to 1,000 new dwellings (30% affordable), land for a new 2FE primary school as part of a community hub alongside a new centre for retail, local workspaces and healthcare, 3 hectares of SME Business Space, set amongst a high quality public open space. The scheme enhances the setting of the Blackwater River Corridor which is part of a health and well being network that passes through the neighbourhood.

 

Entered by:  Letchworth Garden City Heritage Foundation

Other key organisations involved with the project: RIBA, Meeting Place Communications

Re-Imagining the Garden City was a design competition led by Letchworth Garden City Heritage Foundation in partnership with the RIBA.  95 architectural practices entered the competition.  The brief sought to investigate modern garden city design and living using a housing development site in Letchworth Garden City, as a case study.

The entries examined community, sustainability, water management, urban agriculture and transport.  4 of the entries were invited to develop their ideas further and to present them at an industry debate event and judging panel.  Their proposals were subject of a community consultation exercise, which informed the selection of the winners.

 

Entered by:  CODE Development Planners Ltd, Royal Norwich Golf Club Limited and Broadland District Council

Other key organisations involved with the project: European Golf Design; GSD Lambert & Sons; Richard Utting Associates; Feilden + Mawson; Oakfield Arboricultural Services; Wild Frontier Ecology; Richard Jackson Engineering Consultants; ALH Building Services Design; Harrison Geotechnical Engineering; Suffolk Archaeology; Birketts Solicitors

The brief was to find a new home for the Royal Norwich Golf Club. The result was to take two failing golf venues and redefine them into one, whilst in parallel securing the redevelopment of the surplus facility for up to 1,000 new homes. The latter was required to fund the move and deliver the ambitious redevelopment to create Norfolk's only benchmark destination and championship golf venue. The challenges faced required solutions to embrace innovation and show how the economic, social and environmental objectives of sustainable development, if pursued in mutually supportive ways, can create something truly special.