2019
We were fortunate to have a good number of entries for this year's awards and they were all of a very high standard. We are grateful for the work of our 5 judges in carefully assessing each of the entries and arriving at the seven shortlisted schemes that we celebrated on the evening of our awards. The five judges were: Adam Banham, Libby Hindle, Bethany Jones, Chris Maidment and Jake Nugent.
Congratulations to our 2019 winners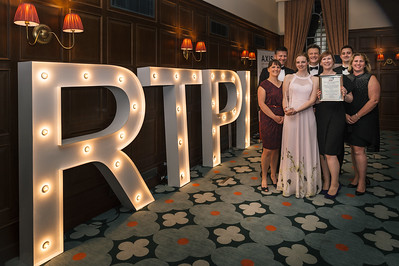 New Cambridge Mosque
Entered by
Bidwells LLP, Cambridge Mosque Trust, Marks Barfield Architects and Cambridge City Council
The stakeholder engagement process for the first purpose-built mosque for Cambridge represents a pinnacle of public involvement, learning and understanding for planning professionals.
Public involvement and pre and application phases were taken to a new significant level of communication by Cambridge Mosque Trust, Bidwells Planning, Marks Barfield Architects and Cambridge City Council. So significant was the openness of the process and exchange of information local commentators expressed this fact. One well known community leader commented that "Bidwells has surpassed itself for public involvement – it will be a hard act to follow".
David Potter, Convenor of the judging panel,said: 'This is an excellent example of the development of an impressive community facility. The final innovative design followed extensive planning and public consultation. Careful construction on site and attention to landscaping and other details have resulted in a building that will become a cultural and physical landmark in the area.'
Highly commended
The Judging Panel thought that a HIGHLY COMMENDED award should go to:
Marmalade Lane Co-housing project, Cambridge. Submitted by TOWN
Marmalade Lane is a cohousing development of 42 houses and apartments, collaboratively planned and designed by an integrated team including future residents, architects and developers.
An inspirational approach to housing where the residents jointly manage their living environment together, a great example for other local authorities to consider.
Stradbroke Neighbourhood Plan. Submitted by Stradbroke Parish Council, AECOM and Navigus Planning
The Stradbroke Neighbourhood Plan (SNP)1 represents a positive vision for rural growth, achieved through collaborative community-led planning and robust technical assessment, focussed on sustainability and deliverability.
This plan highlights the important role that neighbourhood planning can play, combining community engagement with professional planning expertise.
The RTPI East of England Awards for Planning Excellence celebrate outstanding projects that demonstrate the power of planning in our region. Entries reflect the diversity of planning achievement, whether in urban or rural areas, large or small in scale, involving new development, regeneration or conservation.
Sponsored by: