Need more information on why you should apply to participate in our Chief Planners of Tomorrow initiative?  Read participant experiences, hear from young planners and their hosts.  View our Chief Planners of Tomorrow photo gallery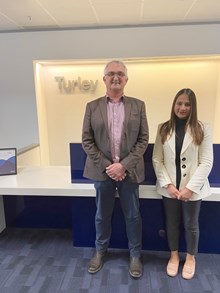 "It has been a pleasure to help Christina gain insights into various aspects of consultancy. The benefits of involvement in the programme are two way. It has been great for me to engage with an ambitious planner at the start her career".
Dave Trimingham, Chief Executive, Turley on hosting young planner, Christina Sriramula
Charlotte Carlin: Planning, Leadership and Apples
A day in the life of a Chief Planner
It was quite a long day of meetings, but it was really insightful and great to meet Fiona. She invited me up to Edinburgh to meet them in person later in the year and to hopefully see more of her hands on role in bringing forward the National Planning Framework, which is great.
Victoria Gee, Senior Planning Officer who was hosted (virtually) by Fiona Simpson, Scottish Government
Life at the Top Table - a day as a Chief Planner
A young planner goes behind the scenes
This was a tremendous experience which was invaluable to someone just starting out in their career. My host chief planner was patient, considerate and knowledgeable, and by the end of the day we had developed great rapport with one another. The day consisted of meetings with senior officers, team leaders, other heads of service, councillors and stakeholders, relating to a variety of planning applications and council projects. It was fascinating to catch a glimpse of the sort of work required of a chief planner as this is very different from my current role. I gained a greater appreciation of the value of engaging in regular communication and maintaining positive working relationships, the importance of exercising a clear vision across a variety of projects, and the benefits of gaining a wide variety of experiences across one's career, to name a few. Overall, I found this extremely inspiring and has motivated me even more to become a chief planner myself one day. I had a wonderful time, and I really appreciate all the hard work that went into setting this up, it really paid off! Thank you
Jobe Elwell who was hosted (virtually) by Zoe Willcox, Director, Development of Place, Bristol City Council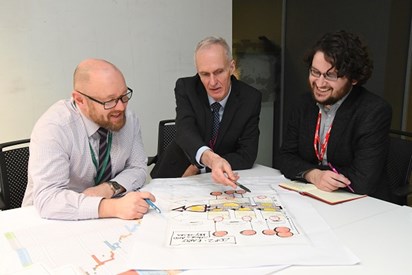 Pictured Daniel Fawcett with Forbes Barrington and Andy Dale