Date
06 October 2021 at 01:30 PM - 04:30 PM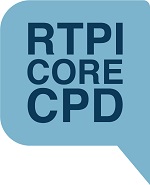 Core CPD Framework:
- Diversity, Inclusion and Professional Ethics
- Planning Law and Process
Course Description 
This masterclass will be delivered through an interactive three hour webinar followed by a shorter 1.5 hour, interactive webinar approximately 5 weeks later. There will also be a dedicated learning area for this masterclass inside RTPI Learn. It will be open for three months for structured, reflective activities with your trainer and other delegates before, during and after the live webinars. By the end of this course you will have top tips and techniques to apply in your workplace. 
Topics discussed will include: new planners, regulations, stakeholders, resilience.
All our masterclasses have a golden thread of inclusivity and climate action. They are written in English for a UK audience but other learners are welcome to attend and share best practice.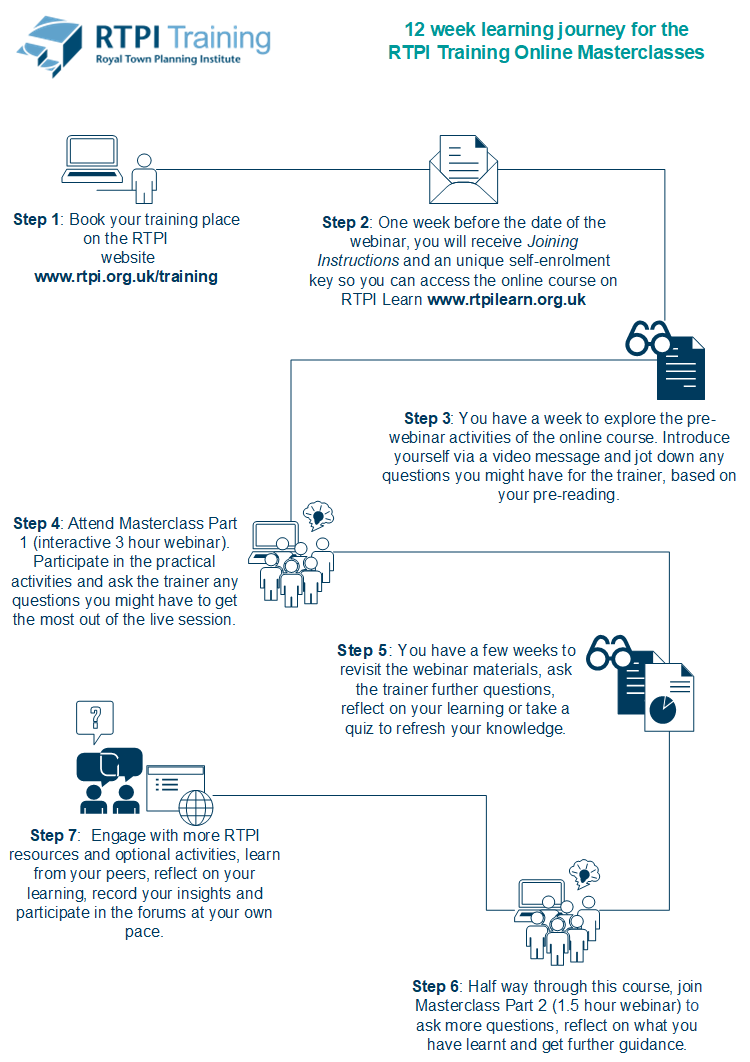 If you are having difficulties booking, please check our Booking FAQs first, then email [email protected] or contact us on 020 7929 8400.  If your particular booking category is shown as sold out, we may be able to reallocate other booking categories on demand.
As we move to an improved digital offer and as part of our digital transformation of the RTPI to streamline our administration costs to provide better value for you, we will no longer offer invoiced payments for event bookings of £500 or under,  inclusive of VAT.  All event bookings of £500 or less, inclusive of VAT, are now via debit or credit card payment only.