Date
06 October 2020 at 01:30 PM - 04:30 PM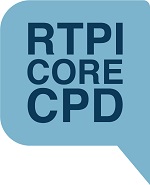 Core CPD Framework:
- Championing Planning
- Ethics and Professionalism
Course Aim
Community engagement is at the heart of planning  and the more effective it is, the better the outcome for everyone. In this new online masterclass, you will explore lessons learnt from experience to date and how to engage with groups effectively to achieve good planning outcomes.
Through a combination of expert trainer input, discussion and group work, you will:
Understand  the importance of community engagement has part of the planning process;
Discover a range of tools and techniques for effective working with communities;
Evaluate a variety of approaches to community engagement to select the most appropriate one for your projects.
This masterclass will be delivered through an interactive three hour webinar. There will also be a dedicated learning area for this masterclass inside RTPI Learn. It will be open for three months for structured, reflective activities with your trainer and other delegates before, during and after the live webinar.
For the concessions rate, you need to be a student, unemployed or retired.
All bookings are self-service and if you are a member you will need your membership number and password to login.
If you are having difficulties booking,  please check our Booking FAQs first, then email training@rtpi.org.uk or contact us on 020 7929 8400 if you are still having difficulties.
If your particular booking category is shown as sold out, we may be able to reallocate other booking categories on demand.
As we move to an improved digital offer and as part of our digital transformation of the RTPI to streamline our administration costs to provide better value for you, we will no longer offer invoiced payments for event bookings of £500 or under,  inclusive of VAT.  All event bookings of £500 or less inclusive of VAT are now via debit or credit card payment only.