Date
03 November 2020 at 09:30 AM - 12:30 PM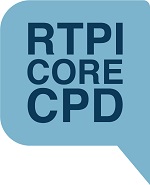 Core CPD Framework:
- Championing Planning
- Business Development
Course Aim
We live in a fast-paced world, where we are bombarded with information. Good communication skills have never been more vital. Do you need to know how to communicate clearly and precisely with compelling, persuasive, and powerful writing?

Attend this interactive online masterclass to get valuable insight on how to effectively compose and write your content, adapting it to the situation and the audience, and enhancing your professional reputation.
Through a combination of expert trainer input, discussion and group work, you will:
Learn how to structure your message to get your points across;
Understand how to structure your reports so readers can extract information at speed;
Get tips and tricks on using layout to maximise impact;
Apply these techniques to everyday communications like emails and report writing.
This masterclass will be delivered through an interactive three hour webinar. There will also be a dedicated learning area for this masterclass inside RTPI Learn. It will be open for three months for structured, reflective activities with your trainer and other delegates before, during and after the live webinar.
For the concessions rate, you need to be a student, unemployed or retired.
All bookings are self-service and if you are a member you will need your membership number and password to login.
If you are having difficulties booking please contact us on 020 7929 8400 or email training@rtpi.org.uk.
If your particular booking category is shown as sold out, we may be able to reallocate other booking categories on demand.
As we move to an improved digital offer and as part of our digital transformation of the RTPI to streamline our administration costs to provide better value for you, we will no longer offer invoiced payments for event bookings of £500 or under,  inclusive of VAT.  All event bookings of £500 or less inclusive of VAT are now via debit or credit card payment only.