Date
03 December 2020 at 09:00 AM - 04:00 PM
Venue
etc.venues - Monument, 8 Eastcheap, London, United Kingdom, EC3M 1AE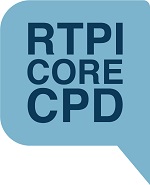 Core CPD Framework:
- Championing Planning
Course Aim
This masterclass provides an understanding of the planning system for elected members, parish, community and town councillors, non-planning professionals working in place-making, technicians, administrators and support staff. Delegates will gain an invaluable insight into plan making, the role of development management and the way decisions on individual planning applications are made either by the planning committee, by the officers under delegated powers or by appeal.
Through a combination of expert trainer input, discussion and group work, you will:
Gain a clear understanding on the importance and purpose of the planning system
Appreciate the wider context and gather insights into the legislative framework and guidance within which you are working
Know what a planning application is and how a decision is made
Trainer: Alan Southerby LinkedIn
For the concessions rate, you need to be a student, unemployed or retired.
Please note all training events will be open for registration from 09:00 until 09:30.
All bookings are self-service and if you are a member you will need your membership number and password to login.
If you are having difficulties booking please contact us on 020 7929 8400 or email training@rtpi.org.uk.
If your particular booking category is shown as sold out, we may be able to reallocate other booking categories on demand.