Date
02 December 2020 at 09:00 AM - 04:00 PM
Venue
University Of The West Of England, Frenchay Campus, Coldharbour Lane, Bristol, Avon, United Kingdom, BS16 1QY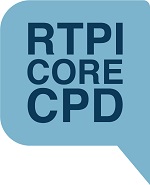 Core CPD Framework:
- Championing Planning
- Business Development
Course Aim
Planners have a critical leadership role to play in creating visionary places for people. Leaders at their best create the 'right' conditions within which individuals can thrive and develop. For most leaders this has to be achieved against a backdrop of resource constraints, rising expectations and the pressures of the day-to-day.

This masterclass will provide insights and ideas to help you develop and sustain a valued reputation as a leader.
Through a combination of expert trainer input, discussion and group work, you will:
Explore what good leadership is
Learn what qualities are needed for high performing planning teams
Leadership during change – what does this mean? How do you do this?
For the concessions rate, you need to be a student, unemployed or retired.
Please note all training events will be open for registration from 09:00 until 09:30.
All bookings are self-service and if you are a member you will need your membership number and password to login.
If you are having difficulties booking please contact us on 020 7929 8400 or email training@rtpi.org.uk.
If your particular booking category is shown as sold out, we may be able to reallocate other booking categories on demand.