Take a look at the Online CPD masterclasses you can buy
RTPI Training masterclasses are Core CPD events hosted on RTPI Learn.  Each online masterclass includes a live, half day webinar where you can fully interact with an expert trainer, and work with other learners in smaller breakout groups.  In addition, you will have a secure course area on RTPI Learn for each masterclass, where you can share ideas and resources with your peers, reflect on your learning, ask the trainer questions and network online over a three month period. Delegate numbers are restricted to 30 to enhance learning outcomes. Our masterclasses are primarily aimed at a UK audience of planning professionals, but international colleagues are welcome to attend, hear about best practice in the UK and share their own experiences. All masterclasses are delivered through the medium of English. 
Book in three easy steps:                                                                                                                                                            
To purchase a masterclass, pay by credit or debit card and you will be sent a unique enrolment key for the course.
At least a week before the masterclass  login to RTPI Learn, enrol onto the specific course and start the pre-webinar activities.
On the day of the live event, login to the course and the webinar room will be open to start the masterclass.
Member, non-member and concession rates are available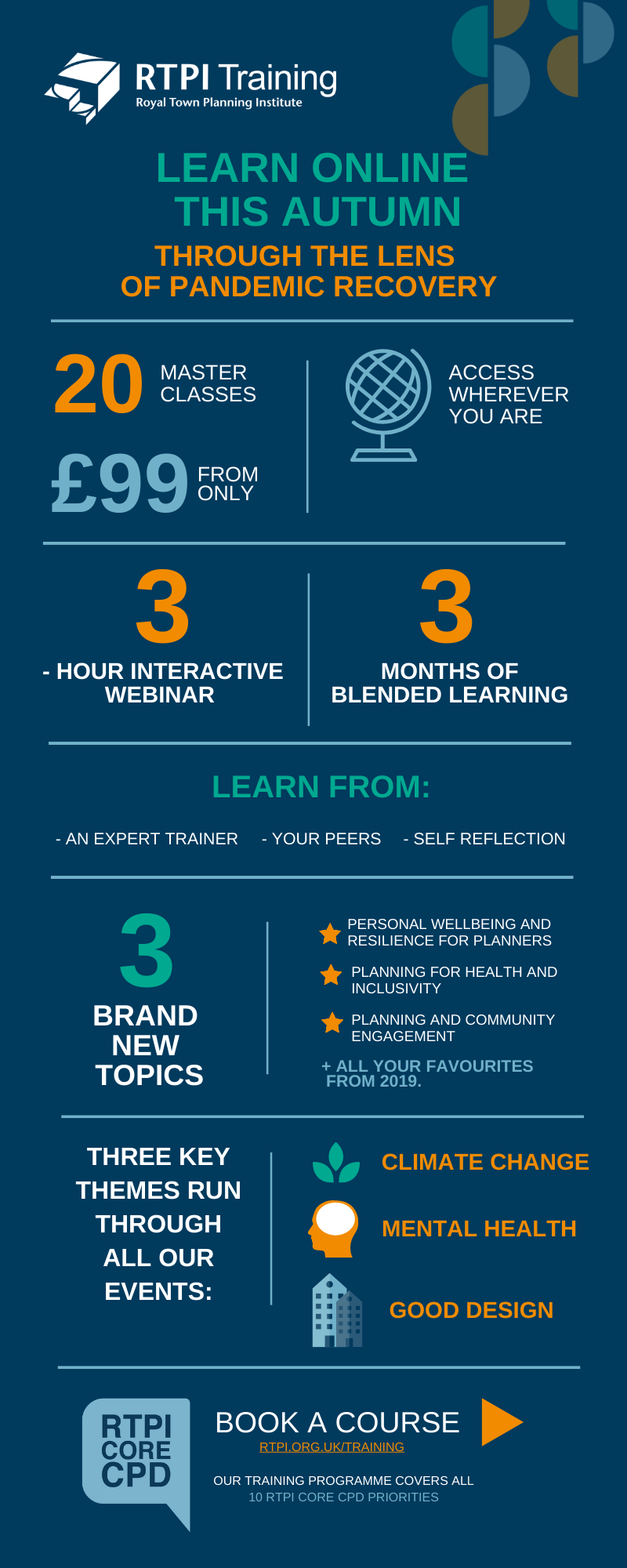 I was impressed how well the virtual set up worked. Sending details prior to webinar and resolution of any issues was prompt and clearly sorted out by professionals. I can only say a big thank you for the assistance and professional attitude.
I found everything really easy to navigate and view.
I particularly enjoyed the opportunity to share anonymously which meant people were probably more honest about their past mistakes made.
Other content you might be interested in