CPD Masterclass Trainers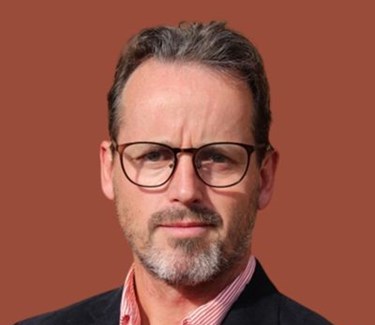 Graham Bradford
Planning for non-planners CPD Trainer, Director at The Planning and Environment Studio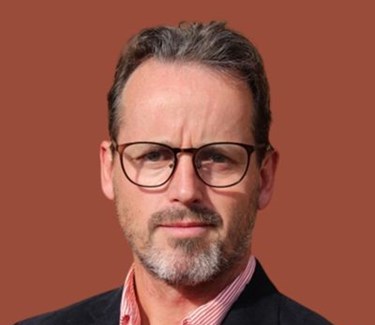 Graham Bradford
Planning for non-planners CPD Trainer, Director at The Planning and Environment Studio
'Town Planning' is complex, multi-facetted, and often misunderstood by those involved in it. Individuals or organisations can be engaged at a particular aspect of the planning process without being aware of the influence of other parts of the planning system and its overarching legislation and regulation.  Too often 'we don't see the full picture'; without the full picture the planning outcomes can appear arbitrary.
If you engage with the planning system directly as an individual, or in an organisational capacity, and you are not a qualified planner, the CPD Masterclass Planning for non-planners will provide you with an overview of the key concepts and processes of the planning system.  
This Masterclass is suitable for people who are:
Planning authority employees
Elected members
Stakeholder in planning decision-making and plan-making
Professionals in another sector with planning as part of their wider role
Teams and administrators who assist and support planners in both public, private and third sector organisations
Unqualified in planning disciplines
During this Masterclass you will explore what town planning seeks to achieve in the broadest sense. We will summarise the key mechanisms, and the individual roles within the system, and coherently understand the wider context of planning. We will look at the connectivity between planning evidence, the development plan and planning control decisions from the perspective of the stakeholders or development interests.
After completing this Masterclass, you will be better informed as to how your individual involvement in the system relates to its broader concept, regulation, specific functions and how these are often interdependent. You will understand how planning decisions are reached, what are the various stages and mechanisms. This will help you to be more influential in the planning processes and with a more realistic expectation of outcomes.
I am the Director of The Planning and Environment Studio, a Chartered Town Planner with 30 years' experience, especially in rural, environmental and landscape related planning work. My specialties include planning research, policy development, planning applications, appeals, inquiry work, capacity and development potential assessments, Green Infrastructure, landscape assessment and capacity studies, Sustainability Appraisal, Environmental Impact Assessments (EIA), Geographic Information Systems (GIS) services. I provide planning services to private individuals, to public and third sectors.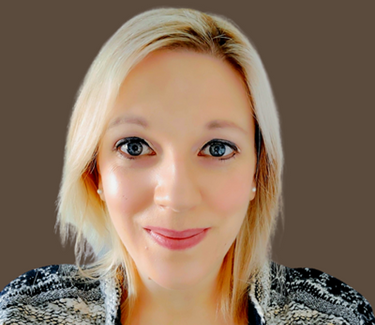 Kim Langford Tejrar
Giving Evidence at Public Inquiries CPD Trainer, Director at Langford Tejrar Planning Limited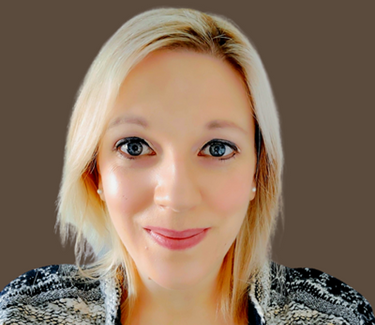 Kim Langford Tejrar
Giving Evidence at Public Inquiries CPD Trainer, Director at Langford Tejrar Planning Limited
Planning inquiries address the most complex development schemes and represent only a small fraction of the planning decisions made annually. Taking part in a planning inquiry is a great professional opportunity, an experience which should not be missed. However, public inquiries can be a daunting and unfamiliar prospect due to the complexity of their subject matter, their rarity, and the overtly legal nature of the procedure.
The Online CPD Masterclass - Giving Evidence at Public Inquires would suit anyone who is working in town planning or a related discipline who may be preparing for an inquiry or working towards gaining inquiry experience.  The masterclass is not reliant on any detailed knowledge of the planning system; however, it is more suitable for individuals with a basic knowledge of planning and professional ethics (Free RTPI eAcademy Module is available on "Introduction to Ethics" to compliment this Masterclass for whom his topic is new or would just like to re-fresh their knowledge).
The Giving Evidence at Public Inquiries Masterclass
Unpacks the planning inquiries procedure to make it more accessible
Provides you with the information you need to be an informed and effective witness
Supports you to develop coping strategies and avoid getting overwhelmed during the inquire process, so you can approach any inquiry with confidence
Provides transferable knowledge for appeal hearings, local plan examinations and public speaking
I have degrees in law and international studies, as well as a post graduate certificate in legal practice. I spent the first decade of my planning career in local authorities before I moved to the private sector and started my consultancy service in 2018. I am also a non-salaried Planning Inspector and I spent a large proportion of my career specialising in planning appeals. I guided many inquiry teams and gave evidence at many inquiries, representing Appellants and Local Authorities.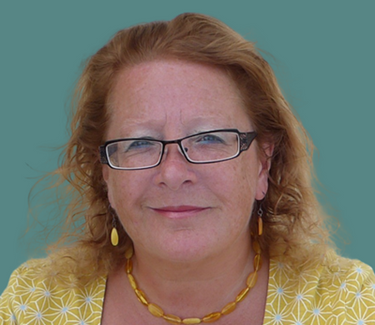 Mandy Pearse
Communication and Leadership CPD Trainer, PR Strategist, Consultant and speaker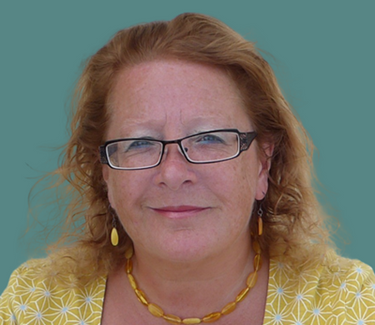 Mandy Pearse
Communication and Leadership CPD Trainer, PR Strategist, Consultant and speaker
Improving your verbal and written communication is an ongoing career skill.
The Written Communication for Planning CPD Masterclass will give you effective practice to tailor your message for maximum audience impact. You will learn to structure your writing for clarity; for your readers to extract information at speed. You will gain confidence to flex your linguistic style to match your audience and situation.
The Impactful Planning Communication CPD Masterclass explores the art of effective meetings, creating and delivering speeches, and creating presentations which inspire and make an impact.
You will practice and improve your verbal communications to make a positive impact and speak persuasively in public.
Learn to be a better leader, and identify the qualities required for high performing planning teams on the Effective Leadership Skills for Planners CPD Masterclass. This course provides you with an understanding of:
Qualities and behaviours required for effective leadership
Your preferred style and when you need to flex your style to deliver high performance
Leadership approaches in crisis situations and times of change
Create diversity, inclusion, equity and respect in teams
Integrate leadership and the ethical standards required in public life
I am a Chartered Marketer, an award-winning PR consultant and a trainer with over 25 years' experience. I have worked as Head of Communications at several local authorities prior to running my own PR and marketing consultancy. I worked closely with planning professionals in construction and transport. I work as an LGA consultant helping local authorities improve their communications, and I was President of the Chartered Institute of PR in 2021.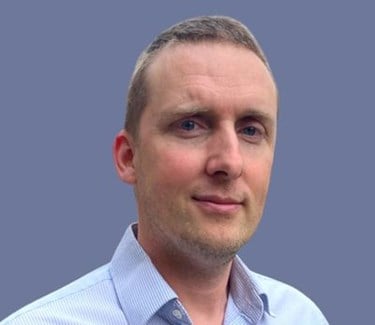 Josh Fothergill
Environmental Impact Assessments CPD Trainer, Director of Fothergill Training & Consulting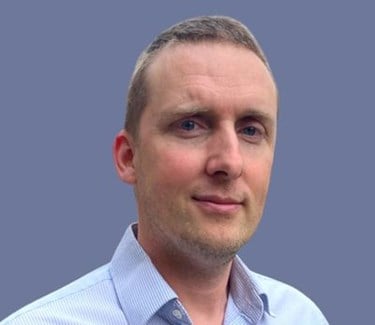 Josh Fothergill
Environmental Impact Assessments CPD Trainer, Director of Fothergill Training & Consulting
From local improvement opportunities to global challenges, the environment is top of the agenda. Planning has a crucial role to play in helping deliver improved environmental outcomes from development and minimising harm. Environmental Impact Assessment (EIA) is a crucial tool in the consenting process ensuring proposals with likely significant effects on the environment undergo a greater depth of consideration than the average application. The EIA process, however, has its own regulations and procedures that local authority planners, developers and their consultants, and statutory consultees must apply correctly to protect the environment and deliver compliant consents.
The CPD Masterclass – Environmental Impact Assessment has been designed to ensure your knowledge is sufficient to confidently apply the EIA process whichever role you play in the consenting of projects. The course has proved itself of value to those with no prior knowledge of EIA and to those more familiar with the process but seeking to refresh their experience.
The Masterclass will enhance your understanding of the EIA process and legislative steps, while responding to your questions around good practice.
You will come away from the course benefitting from:
Improved confidence of when EIA may be required - screening
Greater understanding of how to effectively shape the developer's assessment – scoping
Appreciating the important steps that must be delivered in managing and determining EIA applications that arise from the legal definition of EIA
I am founder-director of Fothergill Training & Consulting, an expert in capacity building and systems development for effective delivery of formal impact assessment processes. I have over 20 years' experience advising on effective EIA, Strategic Environmental Assessment (SEA) and related processes, and have co-authored more than 20 guidance documents in relation to practice. I love to answer questions and exchange knowledge on EIA and seek to ensure this element comes through strongly in the delivery of each Masterclass.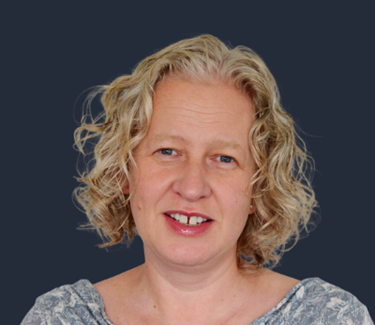 Joanna Wright
Carbon Net Zero CPD Trainer, Director of Environmental Planning at LUC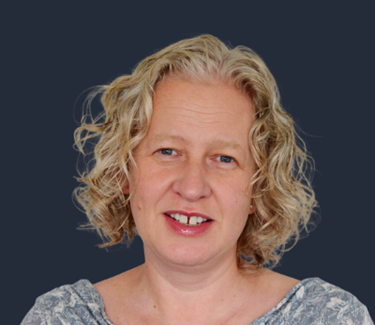 Joanna Wright
Carbon Net Zero CPD Trainer, Director of Environmental Planning at LUC
Just under three quarters of councils across the UK have declared climate emergencies, reflecting growing understanding both the risks posed by the changing climate and the scale of challenge in moving to a net zero economy. This demonstrates the urgency with which we need to tackle greenhouse gas emissions, and better adapt to climate change. Town Planners have a key role to play. There is, however, often a gap between the aspirations reflected in climate declarations and practical understanding of what action is needed, including the role of the planning system.
The CPD Masterclass - Implementing Carbon Net Zero Locally has been designed to be useful for all those working in the planning field, irrespective of background qualifications and level of experience.  
Learners on this course will better understand how planners can help to achieve challenging local and national targets for carbon reduction. How town planning can shape the type and location of development, and remodelling towns and cities to make them greener, more energy efficient, and geared to movement on foot, bicycle or public transport.
You will learn how to:
Define 'carbon net zero' and related concepts such as 'carbon neutrality' and 'climate emergency'
Review the related policy drivers including the translation of national targets into local level action
Explore the potential role of planning including planning policy, site identification and development management
Examine and discuss practical application of the net zero concept, with reference to a range of recent planning related case study examples
I am a Director of Environmental Planning at LUC, with 30-years of professional experience, ranging from site-based environmental impact assessments for projects such as wind and solar farms, overhead transmission lines and waste and water infrastructure, to more strategic planning work for local authorities and government agencies. I also gained a Master's qualification in climate change and carbon management.
Kate Nicholls
Sustainability Appraisal CPD Trainer, Director of Planning at LUC
Kate Nicholls
Sustainability Appraisal CPD Trainer, Director of Planning at LUC
The Sustainability Appraisal Masterclass (SA) is aimed at Planners who engage in the SA process themselves, work with SA consultants, or carry out other plan-making tasks in parallel with SA.
The course provides learners with an overview of the SA process and a high-level outline of how to undertake the key tasks involved at each stage; from scoping through to options appraisal and preparing the final Environmental Report. There is no pre-requisite knowledge or skills required before taking the course.
After this Masterclass, participants will:
Have a clear understanding about what SA is, why it needs to be undertaken, and the key legal requirements underpinning the process
Understand the risks associated with not carrying out a robust and legally compliant SA, and the potential implications for the wider plan making process
Gain confidence in carrying out SA and will have a clearer understanding of exactly what needs to be done, how the information should be presented, and what the legal requirements are that must be met
I am Kate Nicholls, a Director of Planning at LUC, with nearly 15 years' experience in strategic planning, specialising in Sustainability Appraisal/Strategic Environmental Assessments (SA/SEA). I have worked on dozens of SAs for plans and strategies being prepared all over the country, from scoping through to adoption. I use my extensive experience to outline best practice, identify risks and common pitfalls, and to guide practitioners to approach SA in a way that will result in a robust and more sustainable plan.
Hannah Barter
Community Engagement CPD Trainer, Director at Urban Vision Enterprise CIC
Hannah Barter
Community Engagement CPD Trainer, Director at Urban Vision Enterprise CIC
Community engagement is about enabling people to be part of the process of change, have a voice, influence a change, and inform the land-use changes around them.  Involving the community is extremely important to the success of any planning project. Community engagement is also ensuring that the planning process is transparent and enables stakeholders to actively participate in the process of change.
The key challenges and barriers are to ensure that the level of engagement is appropriate to the stage of the planning process; that communities are clear of the level of influence, and managing expectations.  There is a significant shift to virtual tools and online consultation can exclude people from the process. For example, those people without smartphones, or access to free Wi-Fi, and those who would not readily use online services may not have their voice heard.
This CPD Masterclass - Planning and Community Engagement examines the practical approach to community engagement: explores who are the different stakeholders in the community, the role they play, and how to deliver best practice.
In the masterclass we use a range of case studies to explore planning scenarios. These practical tools are then translated into strategies that can be applied by the learners, including resources and strategies for delivering good community engagement.
You will benefit through:
Provision of a sound background and understanding to community engagement
Engage with me in the live webinar and on the online masterclass forum
Download additional materials
Fun and interactive CPD learning!
My specialism is community development and community engagement: I help people to plan and develop the places where they live, work, and relax. Urban Vision Enterprise CIC is a community interest company that delivers varied built environment projects: from technical reports such as heritage strategies to school programmes and community carnivals.  So, community engagement is at the heart of everything we do.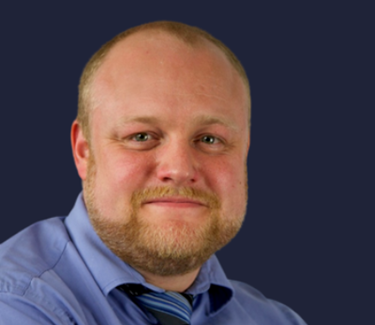 Bob Phillips
Applied Urban Design Analysis CPD Trainer, Director at Urban Imprint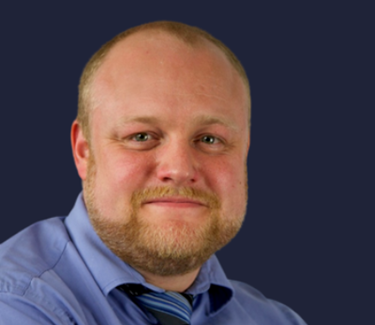 Bob Phillips
Applied Urban Design Analysis CPD Trainer, Director at Urban Imprint
Wherever Town Planners work the design quality within our urban environments has never been more important. We all work with policies that set out that new development should 'respond to local character' or be 'in context with the surroundings'. What exactly do these policies mean in practice?
This CPD Masterclass - Applied Urban Design Analysis has been specifically created for professional town and country planners who would like to develop their practical urban design skills. The course will define and evidence the meaning of context, character and overall design potential. Whilst some basic knowledge of the theory of urban design is useful, this CPD Masterclass is suitable for planners from foundation to advanced levels of experience.
This CPD Masterclass introduces a series of urban design analysis techniques, all of which are internationally recognised. These are demonstrated live before we give an opportunity to learners to practice applying these techniques to a site, they are familiar with. The techniques can be used as evidence to promote better design outcomes. Learners will be able to take the techniques and skills taught and apply them to upcoming projects in their day-to-day work.
I am the Director of Urban Imprint, and we have just won the 2022 North West of England Small Consultancy of the Year Award. As a Chartered Town Planner, I have over 15 years' experience working across several different sectors including planning applications, neighbourhood plans, design guides and evidence base materials. I am also a founding member of the Manchester Urban Design Lab (MUD-Lab) at the University of Manchester, established to champion urban design training and practice.
Jo Gregory
Planning for Non-planners CPD Trainer, Director at Urban Imprint
Jo Gregory
Planning for Non-planners CPD Trainer, Director at Urban Imprint
Jo is Director at Urban Imprint, a planning and design consultancy based in Cheshire. She is a Chartered Town Planner and Urban Designer with experience in commercial and residential schemes of a wide variety of scales working for both public and private sector clients. She enjoys teaching through community training events, working with students at the University of Manchester and delivering masterclass CPD programs via the RTPI.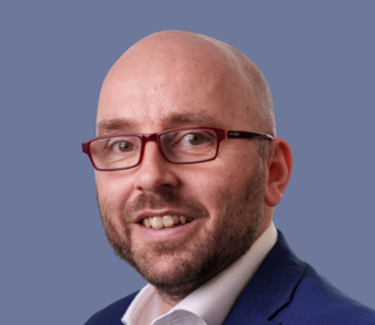 Luke Hillson
Planning and Good Design CPD Trainer, Partner at Marrons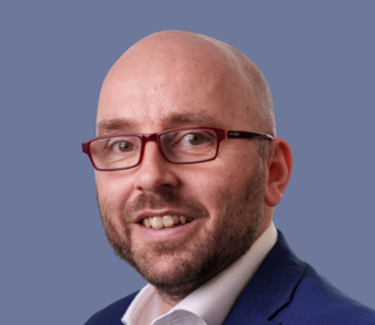 Luke Hillson
Planning and Good Design CPD Trainer, Partner at Marrons
The Government place increasing emphasis on the delivery of high-quality new homes, streets, neighbourhoods, and settlements. The National Planning Policy Framework (NPPF); National Design Guide; National Model Design Guide; Department for Levelling Up, Housing and Communities; Building Better Building Beautiful Commission, and the Government's Office for Place are all now requiring the delivery of high-quality design in all new developments.
The CPD Masterclass – Planning and Good Design is suitable for those with a passion for increasing the design quality for our built environments. This may include planning officers, Councillors, MPs, urban designers, master planners, architects, town planners, housebuilders, consultants, land promoters and agents, engineers, transport planners, and anyone with an interest or connection to delivering new development.
This CPD Masterclass will challenge attendees in their professions to use their influence to improve the delivery of good design. Attendees will be encouraged to analyse their local area and increase their confidence to determine what is good or bad design.
This Masterclass considers:
Best-practice approaches to delivering high quality design with regard for the successful delivery of the design proposals in commercially viable terms
How to use Design Codes in the delivery of high-quality design
How Design Codes can be successfully produced and applied
Overview recent planning design guidance, policy, and application
I am Partner at Marrons. As a Master planner and Urban Designer, I create responsive, engaging, and high-quality places, that embody health and wellbeing, climate response, sustainability, and accessibility principles. This exemplar approach is balanced with a detailed understanding of real-world technical constraints and commercial demands, ensuring that proposals are deliverable.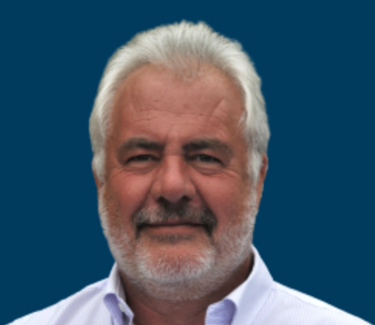 Dr Alan Thompson
Minerals Planning CPD Trainer and Director of Cuesta Consulting Ltd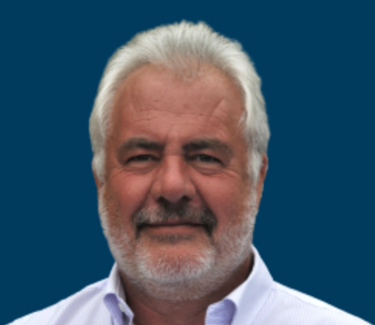 Dr Alan Thompson
Minerals Planning CPD Trainer and Director of Cuesta Consulting Ltd
Minerals are relied upon by virtually all other forms of new development. As acknowledged in the NPPF, it is essential that there is a sufficient supply of minerals to provide the infrastructure, buildings, energy and goods that the country needs. It follows that planning for minerals – to ensure an adequate supply whilst minimising environmental impacts – is equally important.
This is a highly specialised and rewarding area of planning. It requires a broad range of knowledge regarding the availability, distribution and need for various different minerals, as well as an understanding of minerals planning policies and procedures. 
The Introduction to Minerals Planning CPD Masterclass will provide you with a detailed introduction to all of these subjects. It is equally suitable for qualified planners who may wish to move into this specialised area (or to update their existing knowledge) and to those in training who have yet to finalise their intended career path. It will be of particular interest to those with an interest in geography and geology but does not require any prior knowledge of these subjects.
The Masterclass will enable you to understand:
Why we need minerals to grow the economy;
Where the various types of minerals can be found;
How to minimise or avoid the potential adverse impacts of extracting minerals;
The importance and feasibility of beneficial quarry restoration; and
Why monitoring and enforcement are needed throughout the life of a quarry.
I am the Director of Cuesta Consulting Ltd., a niche geological and minerals planning consultancy firm. I am both a Chartered Geologist and a Chartered Town Planner, with almost 40 years' post-doctoral research and consultancy experience. I have been the lead author of guides to good practice on various aspects of mineral planning, produced for central Government departments in both England and Wales. I also provide specialist advice, reports and expert witness services to Mineral Planning Authorities and mineral operators. I am also a highly experienced lecturer and have been on the organising committee of Extractive Industry Geology (EIG) Conferences Ltd since 2004. From 2017 to 2022 I was the Secretary of the UK Minerals Forum (UKMF).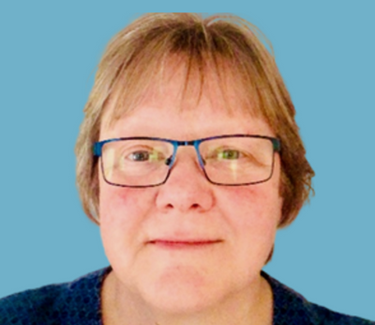 Helen Davies
Enforcement CPD Trainer, Planning Inspector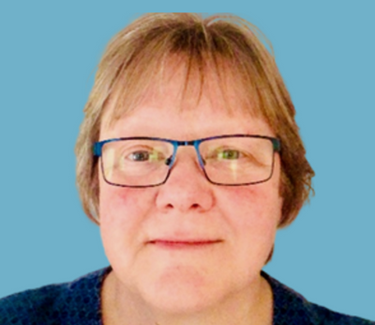 Helen Davies
Enforcement CPD Trainer, Planning Inspector
The Introduction to Enforcement CPD Masterclass is aimed at those who are new to planning enforcement. The masterclass will provide you with an overview of what planning enforcement is, why it is important, and the role it plays within the overall planning system.
You will learn about the tools and methods used to investigate cases and how to undertake safe and effective site visits. The Masterclass will enable you to understand the process of identifying whether something is a breach of planning control, whether taking formal action is the best way forward, and if so, what action is most appropriate.  You will gain an overview of the use of formal Notices and prosecution action within planning enforcement.
The Enforcement Handbook CPD Masterclass is aimed at those who already work within or have some experience and knowledge of planning enforcement. This Masterclass explores the role of a planning enforcement officer, and the tools and processes of the job.
You will learn how to choose the most appropriate sources of information and integrate the findings to investigate breaches of planning control. The Masterclass will enable you to evaluate the options for action in response to a breach of planning control and formulate the most effective way forward, including choosing the most appropriate Notice, where appropriate. You will consider how to ensure a Notice is properly drafted and served as well as looking at grounds for appeal and prosecution.
I am an experienced planner who worked as the senior officer for enforcement in a busy local planning authority with areas of urban, rural and industrial development. I have dealt with enforcement cases from simple residential extensions and fences, through to highly complex cases related to large housing, business and agricultural developments. I have served a wide range of Notices and taken cases through to prosecution, including conducting interviews under caution. Prior to completing a Masters Degree in Planning and changing careers, I worked as a trainer and consultant, delivering professional development services for teams working to support children, young people and families.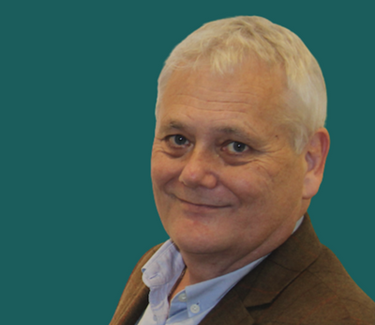 Keith Thomas
Introduction to Development Viability & Finance CPD Trainer, Director of PER Consulting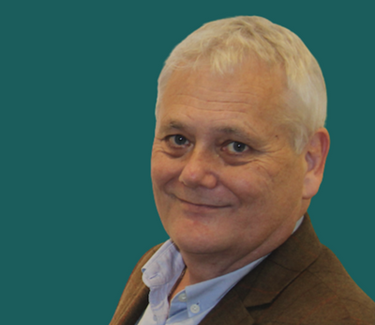 Keith Thomas
Introduction to Development Viability & Finance CPD Trainer, Director of PER Consulting
Do you need to review or instruct external providers to review viability appraisals?
Do you work alongside others who provide viability advice?
This masterclass will help you to gain clear insight to the process of appraisals with the focus on key areas for negotiation. This is an introductory masterclass; no previous experience of development viability is necessary. You will not need calculator and no difficult maths involved, only basic Excel skills are required.
If you are looking for training in development appraisals and financial modelling, this course is NOT the right for you. Please sing up to a waiting list of an advance masterclass, email: [email protected].
Spatial planning decisions affect the quality and delivery of sustainable development.  Whether you are shaping planning policy, promoting new development, or determining planning applications, it is imperative that decisions are balancing the conflicting issues and challenges.  Understanding the economic context of planning decisions and how developers determine the viability of projects ensures you can make more informed planning assessments.
Be the end of this masterclass you will be able to:
Review a viability appraisal report more easily with a better understanding of the issues being examined (What assumptions are being made and the inputs and outputs from the appraisal.)
You will gain insight into how development projects are funded and the cost impact of development finance.
You will understand how Gross Development Value (Sales Receipts) are determined, how to test assumptions and ensure internal consistency within an appraisal.
You will gain insight to the development cost profiles, potential sources of cost information and how cost risks are managed.
You will feel confident having conversations with colleagues, clients, and applicants when the issue of development viability arises.
I am Chartered Town Planner and Chartered Development Surveyor, a Fellow of the RTPI, RICS and the Royal Geographical Society with a BSc in Geography & Geology.  I have 40 years of professional experience in strategic planning, regeneration and delivering economic growth providing public sector clients with insight to commercial development viability. I am the director of PER Consulting that provides advice to public and private sector clients on regeneration and development projects.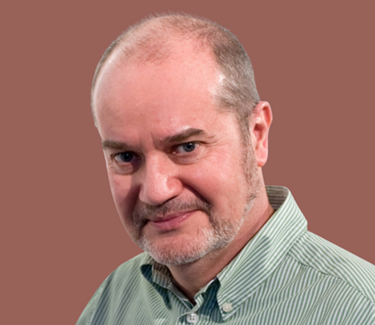 Colin Haylock
Heritage and Conservation CPD Trainer, Design Council Expert - Associate at Design Council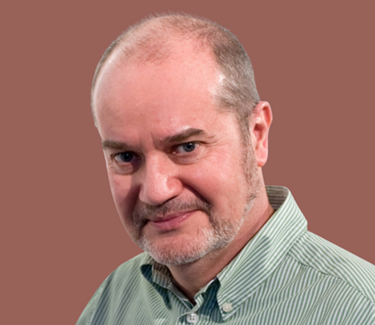 Colin Haylock
Heritage and Conservation CPD Trainer, Design Council Expert - Associate at Design Council
The Online CPD - Heritage and Conservation Masterclass is presented primarily for experienced practitioners who might be seeking to maximise the impact and effectiveness of their work. This course will enhance their understanding of the heritage dimensions of planning in relation to other aspects of planning and placemaking. This Masterclass is also useful for those planners who are moving to specialise in this area, or planners who want to know more about this specific topic.
During the masterclass you will:
Consider the regulatory and process building blocks of conservation
Use practice examples and case studies in the interactive webinars
Explore planning application in a complex and contested environments with many other interests in play
Discover how heritage assets are assessed, analysed, and reported
I am a Newcastle based architect-planner with over 40 years' experience in the public and private sectors. I operate a specialist planning consultancy, and I am a partner in a small architectural practice working primarily in heritage and other sensitive environments.